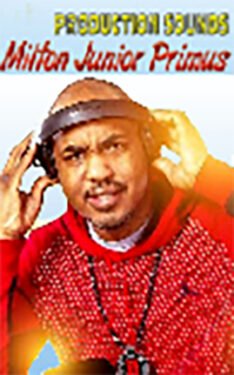 After the pandemic we have been recognizing that women are stepping up and playing more dominant roles on the cultural landscape of our Caribbean community.
Last issue I mentioned the impact women had in the Montreal Dancehall / Reggae scene and the feedback was great.
This issue let's shed some light on the dynamic group of women who are making thing happen for the West-Can Folk Performing Company.
West-Can's, vision is to showcase Caribbean culture locally and abroad and they do it with a repertoire of performance pieces influenced by various Afro-Caribbean folk traditions, Haitian folklore and traditional African dance styles.
They are considered ambassadors of Caribbean folk culture throughout our community and beyond.
And every opportunity they have, members of Wes Can offer drum and dance classes to children and adults as a way to ensure that the rich Caribbean folk culture and heritage is passed down to the next generation and shared with others.
On Friday, April 21, the community gets a chance to participate in a fundraiser titled "We Sick Ah Dis" and will be held at the West Can Cultural Arts Center located 7419 Ave Harley Montreal, QC H4B 1L5.
This mega Fundraising Fete is also a theme party and partygoers are asked to come dressed as your favorite healthcare provider.
The musical doctors who will be prescribing medicine to fete that night, are J.E. Bunns, Dj Powda and Production Sounds.
There will be an ample supply of food and drinks on sale.
A donation of only $10 is that's needed to support this group of dynamic community builders.
Be free to send your feedback on any of my articles to Productionsounds@gmail.com or Instagram: @Productionjr.