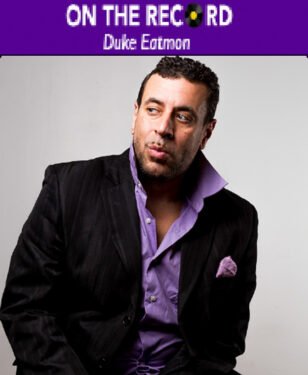 Those reading my recent columns in The Community Contact may have noticed my recent quest to claims various forms of popular music in the name of Black music innovators.
So I've recently shown the Black American roots of rock and roll, jazz, disco, house, blues and soul music to name a few genres that I've recently written about.
I'm sure there are some of you that have pondered whether or not I will pretty soon cease this endeavor because Black people cannot be responsible for all forms of contemporary music. Well, more on that later.
Techno music, that heavy digitized and spacey sounding dance music is also another form of Black music created in the inner-city by yet another group of Black music pioneers.
Detroit, once again is the culprit for yet another ground-breaking genre that would influence the word of music around the globe.
Berry Gordy Sr. Would create Motown Records in the late 50's and the hit-making imprint would dominate the charts throughout the 60 and for a large portion of the 70's as well.
As a matter of fact, Motown still exists today as a boutique record label, albeit with its offices in Los Angeles, California today, far removed from its original base in the Motor City when the label moved to the West Coast in the early 70's.
The Michigan city first came to real prominence in 1903, when Henry Ford set up The Ford Motor Company followed by fellow automobile manufactures like William C. Durant's General Motors, The Dodge Brothers, and Walter Chrysler's Chrysler company.
Many Black Americans from the American South were a part of what was known as The Great Migration.
Blacks from the south moved north to places like Chicago and Detroit and other cities above the Mason Dixon line in search of greater job opportunities created by the need for industrial workers after the first word war.
Detroit's allure was the automotive industry.
But by 1967, The Motor City like many other major cities in the U.S. was now torn apart by race riots and civil rights demonstrations as well as the assimilations of prominent Black leaders like Malcolm X. and Dr. Martin Luther King Jr.
Now a mere skeleton of the opportunities that awaited Blacks existed in these cities, especially in Detroit.
So Black people created.
They created Soul Music. At Motown they created soul music with a bowtie so to speak. Funky soul music with lush symphonic arrangements made it palatable more mass white consumption.
Crossover to the white market made it possible for higher visibility as well as bigger profits at the cash registers. Pop phemoms The Beatles were huge fans and covered many Motown hits on their 1st couple of albums.
Fast forward to the early 80's and Black folks of Detroit create something new yet again.
As I mentioned a few editions ago, House Music was created by Black musical innovators and d.j.'s when Blacks were locked out of disco culture and discotheques like Studio 54 due to racial discrimination even thought they created the culture and the music itself.
So with the creation of the synthesizer by Robert Moog in 1964, the possibilities of music changed by the time and keyboard instrument evolved into the 1970's.
Avant-garde electronic music by German groups like Kraftwerk and New York City's Liquid Liquid was starting to pop up here and there as a testimony that music was now changing due to technology.
A Black American d.j. and musician from Detroit named Juan Atkins began his own musical movement which melded the sounds of new technology and dance music into what became known as Detroit Techno.
Atkins formed The Belleville Three with fellow Black Detroit deejays Kevin Saunderson and Derrick May. May would describe what they crerated as "High-Tech Soul" or "Underground Dance Music.
Atkins would form other groups, projects & outfits like; Cybotron and Borderland and Model 500.
In 1985, Atkins launched the Metroplex Record label and released one of the earliest classics of techno dance music with Model 500 in a tune called "No UFO's".
Meanwhile, hip-hop also had a major influence with the whole techno scene with a style that was described decades later as "Electro".
Early "electro hip-hop" classics like "Mirda Rock" by Reggie Griffin & Technofunk, Pack-Jam"(Look Out For The OVC) by The Jonzun Crew and of course "Planet Rock" by Afrika Bambaataa And The Soul Sonic Force were all early examples of early techno music in the early 80's.
The Jonzun Crew was the project of Michael Jonzun who also worked closely with producer Maurice Starr who was responsible for discovering groups like New Editon and New Kids On The Block.
Afrika Bambaataa, one of the earliest hihop d.j. from the 70's collaborated with dance music legend Arthur Baker on the creation of 1982's "Planet Rock" which interpolated the 1976 underground classic "Trans Europe Express" by Kraftwerk.
Afrika Bambaataa would have other "electro hip-hop" hits with his group The Soul Sonic Force like" "Looking For The Perfect Beat", "Frantic Situation" and "Renegades Of Funk". Bambaataa would also lead The Zulu Nation for many yeas. The Zulu Nation was a cultural group with headquarters around the world started by ex-gang members to unite lovers for the culture around the globe.
Bambaataa was head of the Zulu Nation for years before being asked to step down amid child molestation allegations almost 5 years ago.
Techno classics like;"Higher State Of Consciousness" by Wink, "Smack My Bitch Up" by The Prodigy and "Setting Sun" by The Chemical Brothers were all done by white artists and are considered jewels in the pantheon of the techno catalogue.
But Black techno artists like Carll Craig, Kenny Larkin, Anthony Shakir, Stacey Pullen, Nico Marks and Eddie Fowlkes all were pioneers and developers of the genre and were all innovators whose influence and work is still being felt today.