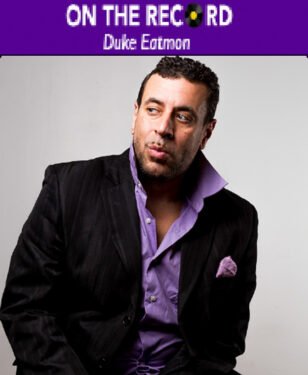 In the last issue of The Montreal Community Contact, I examined the origins of Jamaica's first popular music, Mento… The Calypso Of Yard, so to speak.
It gives us an opportunity to delve into the evolution of Jamaican music by looking at 'ska' the music that followed mento.
With The Folkes Brothers' 1960 tune "Oh Carolina", it ushered in a new era in Jamaican music with its Nyabinghi drummer and Rastafarian influence.
Mento by now was more so novelty music for the older folks as something new was happening on the island, musically.
The Nyabinghi drummers and Rastas would be put on hold in Jamaican mainstream culture as they were brewing up a style and culture that would be felt around the world in just a few years.
For now, a new musical style and culture and fashion movement was unfolding by groups of young men that would be referred to as "rude boys".
After the Second World War, Jamaicans began purchasing transistor radios in droves. They would listen to AM radio stations from the southern parts of the Unites States and took in the sounds of Black American R&B artists like Fats Domino, Lloyd Price and Barbie Gaye, whose 1956 hit "My Boy Lollipop" was such a hot with Jamaicans that the island's own Millie Small recorded a version in 1964 that became her biggest hit and sold millions around the world.
Black-American music became such a sensation in Jamaica that local record producers like; Duke Reid, Prince Buster and Coxsone Dodd launched their own deejay sound systems to host parties all over the island playing the latest in Black-American rhythm and blues.
Local producers then began recording versions of these hits with local singers in stripped down and simple arrangements.
Initially these "dub plates" were direct mimics of the original American version but then an off-beat guitar chop began to always be present in the music and a new style, albeit, a hybrid one began to form.
Legendary Jamaican guitarist Ernest Ranglin opined that he believes that the term "ska" comes directly from the distinctive syncopated guitar style heard in the music although several observers have their own take on the origin of the word.
After bleeding these American R&B hits for all that they could, local Jamaican groups began delving more into the new beat in an effort to develop a more clear cut Jamaican sound.
Borrowing from Black-American "jump blues", they began to play variations of what Jamaican producer Prince Buster called the origins of ska in the song "Later For The Gator" by Florida jazz saxophonist Willis Jackson.
Pioneering instrumental Jamaican ska band The Skatalites recorded classics like: "Ringo", Dynamite and of course their signature, Guns Of Navarone."
The structure would involve a 4/4 time drum signature. Guitar and piano would have a "skanking" rhythmic groove that would later be present in ensuing Jamaican styles such as, "rock steady" and "reggae".
Byron Lee And The Dragonaires, Eric Monte Morris as well as future reggae stars like; Ken Boothe, Jimmy Cliff, Toots And The Maytals and yes The Wailers, featuring a young Bob Marley all put out their debut records in the ska style.
Early working class youth in England were known as "skinheads" and bore no resemblance to the neo Nazi movement that would spring up years later..
The early skinheads in England took an instant liking to ska and the Jamaican rude boy culture because they saw it as salt of the earth, working class and rebellious.
Ska at one point was bigger in the skinhead culture than anywhere else.
In the early 80's the U.K. had their own ska movement courtesy of new wave genre in a style called 2 Tone via groups like; The Specials, Madness and The Selector.
Australia also had its own ska movement as did the United States with future pop groups like No Doubt, The Mighty Mighty Bosstones and the less commercial California Black punk band Fishbone.
Even mainstreams pop hits over the years like "Ob-La-Di-Ob-La-Da" by The Beatles in 1968, "Too Late For Goodbyes" by Julian Lennon in 1984 and "Time Bomb" by Rancid were all essentially ska.
Montreal had its own very strong ska movement courtesy of local groups like Me, Mom And Morgentaler, The Kingpins, The Planet Smashers and several others.
Stay tuned for my next column in The Montreal Community Contact as I travel through the evolution of Jamaican music as we explore the next phase which is "Rock Steady".