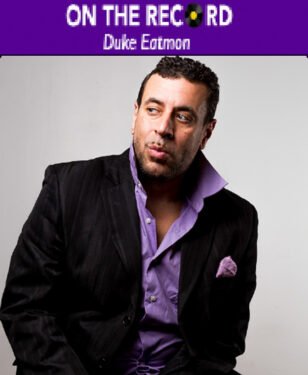 As the world celebrated the 50th anniversary of hip-hop on Aug.11th, global b-boys and b-girls engaged in activities which ranged from grafitti exhbits, b-boy parties and exhibtions as well as concerts all over the planet which culminated at a rap-music extravanganza at Yankee Stadium in the cradle of hiphop in The Bronx, New York.
On Aug.11th the world touched down at "The House That Ruth Built" where legends like: The Sugar Hill Gang, Fat Joe, Lauryn Hill, Nas, Snoop Dogg and Run-DMC performed before thousands at an unforgettable event.
But Montreal played a pivitol role in the international development of hip-hop culture.
it might be impossible to determine who the 1st international ambassador of the music and culture was as New York in alot of ways is the capital of the world with millions from around the world merging onto The Big Apple every year for reasons all bordering on the realizations of dreams and opportunities.
Music makers from The U.K. may have been there early on due to some of the internationals connections from some of the early pioneers like Afrika Bambaataa.
One thing is for sure though, due to the proximity of NYC and MTL, the first entry point for hip-hop in Canada was most probably this city.
Butcher T. was born Anthony Scharschmidt in 1962 in Montreal. Born with some serious health conditions which affected he breathing including tuberculosis, doctors advised his parents to move him to a warmer climate to improve his condition.
The son of parents born in Jamaica, he was moved to Yard, where he lived until his early teens.
His family owned a bar in Jamaica which had a juke box where Butch took in the sounds of Jamaican stars as well as Black American r'n'b pioneers like; Jerry Butler, Curtis Mayfield and James Brown.
In Jamaica, Butch was also exposed the "sound system" culture of mobile selectors like: Stone Love, Coxone Dodd and Duke Reid, which in many ways is directly related to the birth of hip-hop in 1973.
It was a Jamaican immigrant, Clive Campbell a.ka. D.J. Kool Herc who had moved to The Bronx and innocently and organically gave birth to this culture in the rec room at the public housing complex that he lived at with his family at 1520 Sedgwick Avenue.
Herc decided was throwing a party to raised funds for his baby sister's school supplies and decided on this night that he was going to experiment with something special as a disc jockey.
Herc would take 2 copies of the same record from a variety of artists ranging from; James Brown to The Incredible Bongo Band and keep mixing the "break-beat" part over and over making it sould like that same part which was probably 4 or 5 secongs sound like it was 10 minutes while his friend Coke LaRock(rap's 1st m.c.) would shout out patrons of the party over the music.
Fast-forward to 1979.
As a young teen, Butch hung around a record store near the Old Forum on Lamber Closee street owned by Montreal pioneering radi-host Howard "Stretch" Carr called "Stretch's Records"(formely "Sky's Records")
Butch befriended Stretch's nephew Andrew Carr who lived in New York City but would visit his family in Montreal during the holidays and summers.
In the spring of '79, Andrew on a call to Butch told him about a new sub-sculture in The Big Apple called "breaks" that everyone was into.
It was nicknamed "breaks" in reference to the "break-beat" part of records that d.j.'s were mixing, a musical innovation started by Herc in the afformentioned rec room part of '73.
Butch visited Andrew that summer in '79 and witnessed some of those black parties in The Bronx and Queens where the selectors on had were Afrika Bambaataa, Kool Herc and Grand Mixer D.ST(now D.XT) whom Butch would form a life-long friendship with.
Butch would bring what he experienced in New York back to Montreal with him minus the part with two turntables that he did not have.
Butch would take the records known for the legendary "break-beat" parts like rocker Billy Squire's "I Got The Big Beat" or Bob James' rendition of "Take Me To The Mardi Gras".
Butch only had in his possession a LLoyd's home stereo with 8 track, radio tuner and "1" turntable.
Butch would make a "pause tape" of the break beats but taping the part in question, pause the recording process on his cassette recorder and then start the break-beat part again and continue the looping process.
Upon hearing Butch's DIY creation, Andrew said to him, Man, I can't believe the way you're cutting up these tracks, you're a real "butcher".
Hence since Anthony was usually called Tony, he bacame "Butcher T."
Butcher T. would go on to become the most notable and and in demand d.j. in the city for hip-hop and r'n'b.
When other d.j. crews or "sounds" would come sometimes almost a dozen strong in personel, Butch would always comes solo and rock the crowd better than anybody.
He carried those skills into the country's first hip-hop show "Club 980" on CKGM hosted by it's creator Michael Williams of Much Music fame with m.c's The Quality Crew with D.J. Ray, Shanwan and Lord Surprem along with the female Classsy Crew of Baby Blue and Wavy Wanda plus two other female rappers Blondie B. and Teddy Bear.
Butch also had stints on K103 in Kahnawake as well as 30 years on CKUT on "Butcher T.'s Noon Time Cuts" which he still hosts every Friday from noon to 2pm.
So when looking at the Global picture of 50 years of hip-hop, as soon as you leave The Boogie Down Bronx in revisionist history, the nest stop is Montreal, Quebec, Canada courtesy of D.J. Butcher T…..