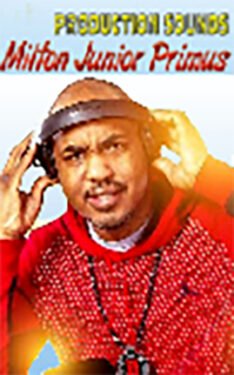 Grateful that the Montreal Community Contact Newspapers is finally back in circulation, let me reintroduce my issue, Island Scoop, where the readers are informed about local or international Caribbean entertainment news. We have missed a lot over the past months, but I would like to talk about the passing of the Legendary Calypso Queen Denyse Plummer.
Trinidadian calypso queen Denyse Plummer passed away on Sunday, August 27. Her death at 69 came after a courageous battle with cancer. Despite facing health challenges, Plummer's spirit remained strong. Her son Jesse Boocock confirmed that she had chosen to discontinue chemotherapy and was finding comfort surrounded by loved ones at home.
Plummer celebrated life with her family in May this year for Mother's Day. On May 15, 2023, Plummer's Facebook page showed her celebrating with her family. She said, "Thanking God for all my countless blessings. I had an amazing night with my sons, daughters-in-law and granddaughter. Love you all so much".
A benefit concert was held in May to celebrate Plummer. Plummer's career started from her early roots at Junior and Senior Music festival competitions while at Holy Name
Convent, to talent competitions, 12 and Under, Teen Talent, and Scouting for Talent, just to name a few, her professional career took flight, as she honed her craft singing at bars and hotels throughout Trinidad and Tobago.
Plummer showcased her versatility in performing all genres of music, including pop, reggae, and country songs, after landing a job at the Chaconia Inn in Maraval. With all these achievements under her belt, she had a profound understanding of where her "navel string was buried" and entered the areas of calypso, soca and chutney music.
Growing up biracial was not easy, but she kept at her craft and in 1987, she placed third in the National Calypso competition. 1988, she reached the National Calypso Monarch finals and won the Calypso Queen crown. By 2000, she was one of the main attractions at the Calypso Revue Tent.
Plummer won the Calypso Crown in 2001 with "Heroes" and "Nah Leaving." She won the critically acclaimed Amateur Night at the Apollo Theatre in New York, USA, in 1989 with Whitney Houston's "Didn't We Almost Have It All."
She continued to conquer various regional and international calypso competitions and traveled worldwide as an Ambassador of the art form. "Woman is Boss" is also one of her hit songs that left a last impression globally.
After devoting her life to Jesus Christ as her Lord and Savior, Plummer unashamedly began her gospel ministry and proudly spread the message of peace, joy, and love to all.
September 19, 1983 – The twin island nation of Saint Kitts and Nevis gains independence from the UK.
September 25, 1970 – The first scheduled flight from a Panam Jumbo Jet arrives in Jamaica, marking the beginning of a new age in Tourism.
Feel free to send your feedback on any of my articles to Productionsounds@gmail.com or Instagram: @Productionjr