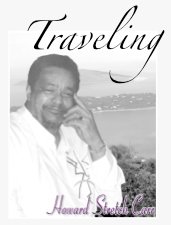 The brewing Atlantic storm kept cruisers at bay but the ship still off a lot of fun, entertainment and great food
We got back to the ship on time, and as we were getting onto the tenders, the waves were getting bigger and bigger, causing the tender to hit the steps of the ship real hard. A woman screamed, literally cursing at the crew, as she wanted to know if they were trying to get the passengers killed! Other passengers were not listening to the crew at all, trying to jump onto the stairs – one false move and they could have lost a limb, or worse, their life.
Ann and I kept our cool and followed directions, but I promised myself that I was not getting off this boat until it reached Martinique.
Well, I should have changed that promise to not get off the boat until New York because as we got back to our room we had mail from our captain; he had made the decision not to go to Martinique, due to a storm brewing in the Atlantic between St. Lucia and Martinique. Anyone with tours booked will be refunded, and that our next stop will be St. Thomas, Virgin Islands.
We were so disappointed, but knowing that there was nothing we can do we headed down to the club yet again for some more non-Caribbean music.
On the way back to our room, we noticed that a lot of people were walking like they were drunk, but it wasn't because of any expensive over-indulgence – the boat was rocking hard. This did not bode well for our docking in St. Thomas.
Sure enough, the next morning when we docked, the waters were very rough, and Ann and I decided to stay on board by the pool to enjoy some of the ship's great Bar BQ.
As we tried to relax, we kept seeing on the television that we would be encountering rougher seas around midnight. We had to make sure that everything in our room was secured and removed from the top of the cupboards. A lady sitting next to Ann who looked like she was a professional cruiser told us in no uncertain terms that we weren't going to be able to sit out by the pool the next morning. That warning was more than apt; that night the shows had to be cancelled, and all pools were closed.
The bars, of course stayed open, but by 10 p.m. the ship was rocking like a toy in a child's bathtub.
Our stomachs felt like they were being pushed through our throats, and things were not helped by our room's location. Every time the ship went up and down on the waves there was the loudest slapping noise; it tore into our bodies like a lightning bolt with the sudden jolt, and a feeling as if [you were] suspended in mid air.
We felt like we were on a roller coaster. This went on for two solid days, and one night for food the wife sent me out as she was not leaving the bed, and I slowly made my way to the 12th floor. Walking like an old man and holding on to any hard surface, I was able to gather up some plain toast, cheese and tea that I balanced on my way back to our cabin.
We checked the ship's information channel on the television and were informed that the ship was passing through 16 ft. waves; we felt every single one of them. Just writing this makes my stomach curl. This nightmare only ceased on Day 9 of our cruise, so we had to take the chance to clear any bills and get ready to debark as our cruise was ending the next day.
After that business was taken care of, we headed to the 12th floor as the water was a bit calmer and for the first time in three days we actually had something substantial to eat. We were advised by the staff to eat green apples to help with the nausea. [There's a tip for you future cruisers.]
So yes, despite the weather and missing out on visiting Martinique, I am still an advocate for cruising. It is still one of the safest ways to travel, and the food and entertainment (maybe not the club) was just fantastic. We did have a great time for at least 3 days, and unfortunately for us our luck did not hold out the entire trip. I have to admit however, that as we pulled up to the New York Pier, that the New York Skyline never looked so good.
If you take anything from this article, please note that I want to express some of the advantages of driving to the U.S. to catch a cruise instead of flying…
If you are an over-packer like my darling daughter, driving allows you to pack your largest suitcase, as nothing is being weighed like on a plane.
You can park at the port for a fee, but that fee, even for a 10-day or two-week cruise is still substantially cheaper than flying.
The only customs you have to clear is the boarder.
You don't have to arrive at the cruise ship 3 hours prior to boarding like when you fly.
As always, I hope you enjoyed this re-telling of our cruising adventure.
Until next time, walk good…