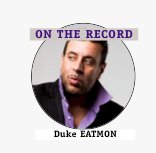 Miles Davis brought Jazz to the next level
"Everything's Beautiful" – Miles Davis & Robert Glasper –
Columbia Records
After emerging as a side-men with greats such as; Coleman Hawkins, Eddie "Lockjaw" Davis and Dizzy Gillespie, Davis began his career as a bandleader with mixed results from the critics.
Davis, however was never one to be too concerned with critics or for anyone who didn't care for his music for that matter.
He was too busy getting ready to change the face of popular music, even through what was to soon become a niche genre in music at the time in  America; "jazz".
Not that Davis ever really transcended jazz. He brought it to the next level where it belonged; "Indefinable".
In 1957, he changed the world of jazz, just as it was about to become eclipse by rhythm 'n' blues, or what Caucasian people called "rock 'n'roll".
His album that year; "The Birth Of The Cool" was a compilation he recorded for Capitol Records, which consisted of recording sessions with his nonet conducted in 1949 and 1950.
His use of polyphony, most likely influenced by his tenure at the prestigious New York City classical music school Julliard in the mid-1940's, gave birth to the post be-bop era of "cool jazz".
Two years later, he would shake up the music world again with "Kinda Blue" on Columbia Records, which would give birth to the African and Indian influenced "modal jazz", introducing the "drone" to western audiences a decade before the Beatles starting messing around with sitars and table drums.
Not to mention, "Kinda Blue" also introduced a young, shy, introverted tenor saxophonist to the world by the name of John Coltrane.
In 1963, "Seven Steps To Heaven" introduced new musicians in the genre who would go on to send jazz in different directions themselves like ; Tony Williams, Ron Carter and future legend Herbie Hancock.
But in 1970, Miles would turn the whole of music around with "fusion", which would heavily influence rock, r'n'b, funk and pop. The album that introduced this would be "Bitches Brew" which would electrify jazz to the levels of psychedelia  with a new breed of musicians like Chick Corea, Wayne Shorter & John McLaughlin just to name a few, acting as a supporting cast.
Until his death in 1991, Miles continue to push the boundaries of his music. Miles would even cover popular tunes by a diverse set of artists like Cyndi Lauper, Michael Jackson and Scritti Politti and even collaborating with the likes of Prince, Chaka Khan and Larry Blackmon in the process.
His 1992 posthumous set "Doo Bop" had him collaborating with hip-hop producer extraordinaire Easy Mo Bee.(originally of Rappin' Is Fundamental)
If Miles Davis were to reincarnate himself into today's music world, he might return as Texas born pianist Robert Glasper, ever the musical and ideological envelope pusher himself.
The Grammy Award winning keyboardist and producer met future neo soulster Bilal, while attending the New School For Jazz And Contemporary Music in NYC.
This connect would lead him to work with who's who's of the new neo soul movement such as; Erykah Badu, Maxwell as well as the hip-hop artists associated with it such as; Mos Def, Common, Skum Village, J Dilla and then eventually Kanye West, Jay-Z and Q-Tip just to name a few.
On his 2015 set "Covered" he did instrumental renditions in his own way of music by people like Joni Mitchell, Radiohead, Kendrick Lamar and John Legend. The sort of thing Miles did.
That same year he produced , arranged and was the musical supervisor for the Davis biopic "Miles Ahead", starring Don Cheadle, who also made his directorial debut for the film as well.
Glasper now releases "Everything's Beautiful" , a somewhat of a remix album of Davis cult favourites, in which all 11 tracks incorporate some elements of original recordings, reworkings or straight or not so straight covers.
"Ghetto Walkin'", featuring Bilal, a reworking of "The Ghetto Walk" from "In A Silent Way" from 1969, tends to be a modern update on the "Kinda Blue" modal style with Bilal's haunting vocals setting an abstract music texture that makes one think of Picasso's painting style.
"Violets", featuring Phonte of Little Brother is built from a false start from "Blue In Green" from "Kinda Blue", which amazing rhymes from the North Carolina wordsmith.
Australia's Hiatus Kaiyote ring in on the moody but gorgeous "Little Church" .
The late J Dilla's younger brother Illa J puts in an appearance on "They Can"t Hold Me Down" which harks back to the "Doo Bop" era seesions.
High point: the soulful funk of "I'm Leaving You", featuring Big Easy soul diva Ledisi and one time Miles guitarist John Scofield.
Although "Maiysha", featuring Erykah Badu and "Right On Brotha", featuring Stevie Wonder tend to wander at times, overall this album is an interesting concept with musical experiments Miles would have given a thumbs up to  !
 Rating = 7/10