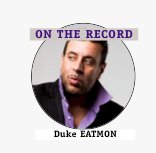 "1969"
– Andre Cymone –
Blindtango Records
When Prince's parents divorced in the late 60's, he tried his hand at living with his mother Mattie and his sister Tyka, until his abusive step-dad Hayward became too much for the young musical genius to endure.
A failed attempt at living with his jazz pianist father John, who was caught in a world of music/eccentricity and rigid religious beliefs that could be bended at times when he played behind strippers in cabarets clubs, also proved too much for the teenage Prince Rogers Nelson, who was named after his Louisiana born dad's stage name.
Prince shuffled between various aunts and family friends before ending up on the door step of single-mom Bernadette Anderson, whose son had just recently met the teen who would become the future Royal Badness.
How the two met could not have even been even thought of for a Hollywood movie.
Central Junior High, early 70's is where it all began. Andre and his various siblings moved to a quieter part of Minneapolis with Bernadette. Andre is in the gymnasium on the stage waiting to be assigned to a home room like the rest of the students. Andre, new to the neighbourhood, knew nobody in the school and felt awkward and out of place as the "new kid" always would.
He spotted another light-skinned teen with an afro who sort of resembled himself and decided to go over and introduce himself to the slightly shorter young whipper snapper.
After an exchange of names was made, the topic of their hobbies came up and "music" was at the top of both their lists.
Prince invited his new buddy over to the apartment he shared with dad on the North Side after school to jam.
After a jam session on piano and guitar, Andre then looked at a photo of Prince's dad's band The Prince Rogers Trio in a picture frame and said that the stand-up bassist standing next to John Nelson at the piano, sort of resembled his own father. Prince told him that his dad would be home soon and that he could ask him who the mysterious bass player was.
When John Nelson returned home from his day job at Honeywell Plastics, he did a double take when he looked at Andre and the photo of his old jazz trio and informed the boys that they used to play together as toddlers when John and Andre's father Fred Anderson, played together in The Prince Rogers Trio.
Soon Prince, Andre, his sister Linda and a slew of other friends and hangers-on would form several bands including one called Grand Central, of which a young freckled red-skinned cat name Morris Day would eventually play drums for.
And yep, you guessed it. Prince played guitar and keyboards while Andre played bass. But don't get it twisted; both prodigious teens could play whatever instrument that you placed in front of them.
So when Prince showed up on Andre's doorstep and asked his diaper buddy if he could stay with him and his family, Andre asked his mother, who then phoned Prince's mother and the arrangements were made.
It would be in that house were the making of  two musical geniuses would begin
Day and night, in their bedroom, in the basement, in the kitchen, all the boys did was practice and practice and practice until their musical synergy didn't even require words, just a look or a riff or a lick and it was on !
When Prince signed with Warner Bros. Records in 1977 and released his debut "For You" in '78, it would be Andre who would join his pre-Revolution backing band would eventually upstage Rick James on his "Fire It Up Tour" in 1980. By then Prince has released his 3rd album, the very x-rated "Dirty Mind" and people were beginning to take notice of the young Minnesota musical wunderkind, who many were whispering, was changing the landscape of modern Black music.
Andre, who was born Andre Simon Anderson had taken the French approach to his middle name, to use as his stage surname, to add an exotic European flair to his image.
After, Prince left the James tour, he toured as headliner in support of his own "Dirty Mind" album, with ironically enough, James' protégé as his opening act.
Andre would go solo after the "Dirty Mind" tour and release two obscure album on CBC which explored the new wave sounds happening at that time on: 1982's "Livin' In The New Wave" and 1983's "Survivin' in The 80's".
A personal reunion between him and his childhood buddy in the mid-80's, produced and old Prince track from the vaults called "The Dance Electric" which would become the biggest solo hit of Andre's career and was included on his 1985 album "A.C.", his last for CBC and his last in 30 years.
Andre, who had been working as a producer with Adam Ant, Pebbles and Jermaine Stewart, began working with his future wife Jody Watley, producing multi-platinum albums for her, beginning in the late 80's which would spawn chart-topping hit single like: "Real Love" "Friends", "Still A Thrill" and "Looking For A New Love".
Andre, himself would not release another solo album himself until 2014's "The Stone"
And then, on April 21st 2016, the unthinkable happened.
His life-long brother, music soul twin and friend, Prince died alone at his Minneapolis musical compound Paisley Park of an accidental opiate overdose.
And now we have the album "1969". Mysterious as its title may be, it's here.
"1969" is a rock album from beginning to end, with Andre showcasing his skills as a guitarist, bassist and drummer.
His 12 string acoustic guitar work on "Black Lives Matter" is nothing short of genius on a track that echoes to Bobs; Marley and Dylan.
The Hendrixian "Is That You ?" is a relentless rocker that harks back to Jimi's "Crosstown Traffic"
The funky rocker "Black Man In America" with its staccato piano and mantra chants and Andre singing; "Brothers getting shot, no hesitation, a way of life for a generation", you don't know what it's like to be a Black Man in America".
The Beatlesque "It Ain't Much" is catchy and irresistible with Andre's raspy vocals and drone like guitar riffs.
"It's Rock And Roll Man" is a blazing blues stomper with string popping guitar runs and a hypnotic tambourine with a back beat that brings Dylan's "Rainy Day Women No.12 & 35" to mind.
A great rocker called "Breathin' In, Breathin' Out" is so overwhelming catchy with hit-single potential written all over it but will probably be buried because of rock radio's still ever present racist attitude. An attitude that both Prince and Andre worked for almost 40 years to change.
The barnyard rock of the sexy "Already There" is even new territory for an artist as eclectic as Andre.
The 12 string intro on "California Way" sets up an unexpected rocker which Lenny Kravitz would love to get his hands on. On "California Way", Andre slips in lyrics on the evils that Hollywood has to offer.
High point of this incredible set is the title track, a gut wrenching guitar ballad disguised as a love song, a self reflection ode and a social statement but really about his lost friend with the title most likely the year, Andre and Prince met. "Hello my love", missed you my friend, bright like the stars, shining 'til the end", "Where are you now, did you make the winning choice, ringin' in my ears through all these years, I can still hear your voice".
Andre Cymone is incredible!
Rating – 8/10