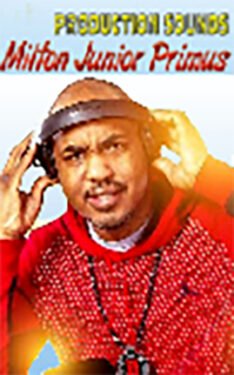 I've just been a bit overwhelmed with my trip to Trinidad and Tobago Carnival and the experiences I encountered.
So, what's been going on in the reggae/dancehall fraternity?
Nicki Minaj announced that she officially owns her own label and has signed dancehall artist Skeng.
Is Dancehall artiste Spice pregnant or not?
Buju Banton and daughter Abihail Myrie seem to have buried the hatchet.
Trinidadian Born Nicki Minaj is now the first female rapper to own a record label. She announced this career changing moment after Trinidad Carnival and confirmed that she now owns her own record label. Among the four new rising artists added, Jamaican artist Skeng is one of the first signees on her new label.
Dancehall artiste Spice, has returned from her social media hiatus and she apparently has a baby bump. Spice posted on Instagram a photo of herself in a gorgeous tulle blue dress, which exposed a burgeoning stomach, Spice whose real name is Grace Hamilton captioned the post "God has been good to me".
er comments section was immediately flooded with messages of congratulations from many followers but there were those who expressed their doubts that Spice was actually pregnant.
In 2018, she posted a photo of her with lighter skin, which sent tongues wagging that the artist who has always expressed her pride in her black skin, was now bleaching it. For that stunt, she came with the song Black Hypocrisy. So everyone is wondering if Spice is pregnant for real.
Dancehall/Reggae superstar Buju Banton and daughter Abihail Myrie seem to have buried the hatchet, with the Destiny singer recently sharing a heartwarming daddy/daughter moment on Instagram.
The smiling selfie photo that Banton shared in an Instagram post a couple days ago is the clearest sign that the two have reunited after their public spat almost two years ago, which was in 2021, when Abihail claimed on social media that her father had physically abused and attempted to strangle her.