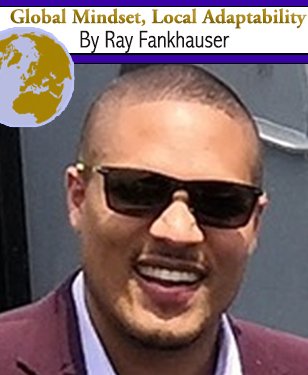 Have you ever heard it said that the world's business is our business?
Growing up in Montreal, I often had the impression that minding my (own) business was more about avoiding gossip and its ill effects than truly taking care of my business (brain) by filling it with useful, broad knowledge.
Our school systems tend to push us to focus on a particular area (science, humanities, vocational pursuits, etc.) based on the notion that having a "complete" knowledge of a particular topic or area will increase or ensure our career success.
While the idea of studying to "become" a particular type of professional has a certain practical appeal, I have increasingly observed that leaders, especially in marginalized communities, need highly varied skills to represent the voiceless in the widest range of scenarios.
The best leaders, whether in the foreground or in the shadows, tend to have deep understanding of one or two areas, but they are sure to keep up to date on all major current and historical issues.
Why is broad knowledge so valuable? In the modern age of instantly available data, it is less important to memorize statistics (which are constantly changing anyway) than to gain understanding of the challenges facing one's family, community, region, nation, and our world at large.
The focus is on understanding enough to know where to look for deeper knowledge when necessary, and being able to critically assess the credibility of what is all around you.
This general knowledge (often referred to as conceptual knowledge) vastly increases our adaptability, which is our bridge to places unknown and to people we would never have imagined could play a role in our lives.
Let us think of an example: you apply for a job in a new sector where you don't have an extensive network. As you prepare for your interview, you notice that one of the interviewers has a name and surname resembling that of one of your schoolmates.
You text your schoolmate and ask her (if you didn't already know) about the origin of her family and their names.
At the start of the interview, you engage by having a short conversation about the interviewer's role in the company and their international experience, asking informed questions about languages the person may speak, taking cues from their responses to build a professional rapport, and effectively breaking the ice that is among the most painful aspects of any interview process.
It is now vastly more likely that you will be remembered as a candidate and even if you don't get that particular job, you have gained a contact who may be happy to connect you to other key people in his or her network. All this is possible because you took an interest in something and someone outside your community and comfort zone.
In order to develop an adaptable mindset, I encourage a few habits that will shape your success:
1. Be sure to read content from sources that may completely disagree with your point of view. It's easier to first engage with conflicting viewpoints through reading, then use that knowledge to empathize with the challenges those individuals are seeking to address.
2. Be sure to ask open questions (think of questions containing "how" or "why"), encouraging persons to speak about their experiences, successes, or failures. This is effective with any demographic. Remember, you can't make a mistake by listening!
3. When you are exposed to something specific, try to research the broader context surrounding the issue. If you read something about your neighbourhood, try to understand how that story fits into the municipal, provincial, federal, and even international context. For example, a problem (shortage of medical supplies) at your local hospital may well be related to challenges at a much higher level (backlog at a key European port through which the items must pass on their way to Montreal).
4. When you read a seemingly random global fact, make an effort to connect that fact or facts like it to your local reality. For example, if you hear that global maritime piracy is increasing, think of how that might make imported products more expensive.
These habits will breed a natural tendency to engage more meaningfully in your space, whatever and wherever that may be. Remember, learning how to think is better than learning what to think!