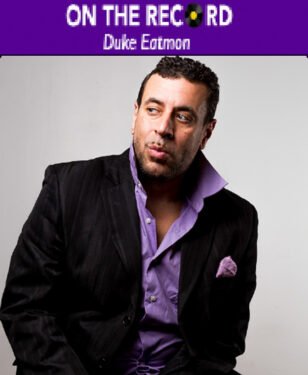 When legendary crooner Harry Belafonte went into the studio to record his landmark multi-platinum selling RCA album "Calypso" in 1956, his goal was to introduce North-American audiences to Jamaican music.
The handsome matinee idol born Harold George Bellanfanti Jr. in 1927 in Harlem, New York to a father from Martinique and a mother from Jamaica, relocated to Jamaica at the age of five to live with her and his grandmother after his father left.
Belafonte wanted North-American audiences to be privy to the music he was exposed to as a child.
He sought out Jamaican-born poet, activist, storyteller, actress and singer Louise Bennett-Coverley to advise him on what material he should use for his ambitious musical project.
She suggested a song called "Day Dah Light," which she recorded in 1954 on the Folkways label. Trinidad's Edric Connor & The Caribbeans first recorded it in 1952.
The song itself had its origins in Jamaica in the late 1800's as low-wage earning dockworkers sang it while preparing banana shipments for exports.
It was arduous and backbreaking work done overnight to avoid the murderous Jamaican heat.
"In the song, dockworkers are hastening the overseer to calculate their shipments so they could call it a day (more like a night) so that they could go home.
"Come Mr. Tally Man, tally mi banana, day dah light come and me wan go home…."
Harry along with a song-writing partner would alter the lyrics and the song would be rechristened "Day-O"(The Banana Boat Song) and a top 5 hit in the U.S was born, propelling his "Calypso" album to platinum status, selling over a million copies.
This style of music was called "Mento."
A music referred to as "calypso," would often get confused internationally with the genre recognized as Trinidadian calypso.
Although both shared some tiny remnants of West African musical elements, the two were clearly distinct from each other.
The confusion most likely stemmed from white people abroad calling "all music" from the Caribbean "calypso".
However, the elements that the Jamaican and Trini "calypso" had in common were social commentary, humour and sexual innuendo, all satirical oratory influenced from slavery and oppression in the West Indies.
Where the term "mento" comes from is sketchy at best but the likely source was Jamaican migrant workers in Cuba who picked up the Spanish word "mentar" which means "to mention" or "to call out" as is done in the mento style, not uncommon in later West-Indian musical styles like Bob Marley did in reggae, Lord Kitchener and David Rudder in calypso and Machel Montano in soca.
Some of mento's biggest stars in the 1950's when the style reached its pinnacle were: Lord Flea And His Calypsonians, Laurel Aitken, Count Slasher, Harold Richardson And The Ticklers and Lord Fly to name a mere few.
Lord Flea And His Calypsonians had an international hit in 1957 with "Shake Shake Sonora."
Harry Belafonte would have a hit with it in 1961 off of his album "Jump Up Calypso" Originally called "Jump In The Line" (Shake Shake Sonora) the song was originally composed and recorded by Trini Calypso King Lord Kitchener in the 1950's. It would be covered by jazz big band leader clarinetist Woody Herman And His Third Herd in 1952.
Trini calysonian Lord Invader also recorded a cover of it in 1955 and his arrangement of the song influenced Jamaica's Lord Flea's rendition.
Belafonte's versions of "Jump In The Line"(Shake Shake Sonora) and "Day-O" (The Banana Boat Song) would both be featured in popular scenes in the 1988 Tim Burton directed comedy-horror "Beetlejuice".
Lord Flea started to make waves in the U.S. with mento in the 1950's but lacked Belafonte's good looks and charisma to attain stardom.
Flea said of mento's popularity abroad: "In Jamaica, we call our music 'mento' until very recently. Today, 'calypso' is beginning to be used for all kinds of West Indian music. This is because it's become so commercialized there. Some people like to think of West Indians as carefree natives who work and sing and play and laugh their lives away. But this isn't so. Most of the people there are hard working folks, and many of them are smart business men. If the tourists want "calypso", that's what we sell them."
The Folkes Brothers would have a hit with the original "Oh Carolina" in 1958. The track was produced by famed Jamaican singer-songwriter Prince Buster, who years later would become embroiled in a legal dispute over the ownership of the song when superstar Shaggy would have a hit with it in 1993 from his debut album "Pure Pleasure."
"Oh Carolina" was written in 1958 by John Folkes about his girlfriend whose name was actually Noelena. Although a judge in the U.K. high court ruled in Folkes' favour over Buster in the ownership of the song, the former died last year at age 80 not having sorted out the financial issues of the matter.
"Oh Carolina" was the bridge between mento and ska in the evolution of Jamaican popular music.
The use of Nyabinghi drumming and chanting courtesy of Count Ossie's group of drummers, was the precursor to the musical contributions of Jamaica's rasta movement which would later reach its apex in reggae.