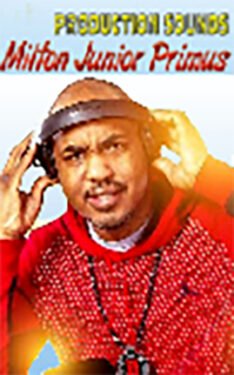 For many years the Montreal Dancehall/Reggae events have been predominantly dominated by men, but independent women are now taking their place.
Before the pandemic, when choosing which dancehall / reggae event is worth attending in Montreal we make our decision based on the flyers.
Whether or not our favourite DJ's are playing or how sexy it looks.
Promoters use female images with objectified poses to express beauty, sensuality, with the hopes of getting more people to the dance.
This strategy has been viewed negatively in many women's eyes.
Let's be honest! Women are usually the center of attention when it comes to dancehall / reggae events. This genre like many others inspire female bodies to wine, as the vigorous gyration of the waist is known across the Caribbean, and the lyrics to gyal tunes where artists instruct ladies to bruk-out and roll.
This whole dancehall/reggae scene has long minimized female voices and ability to have a more dominant role in the industry.
In Montreal, where the current generation of male dancehall/reggae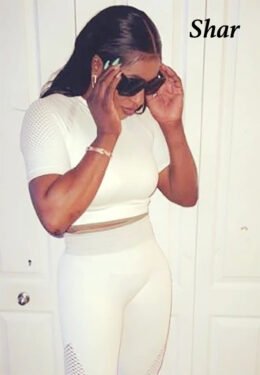 promoters have struggled, the women promoters/hosts are rising and keeping the events fresh, provocative, consistent and relatable. Females are definitely taking over this male dominated business in Montreal. The ball game has totally changed in the dancehall/reggae scene for women as we see the rise of the feminist move
ments in our Caribbean community.
Female event promoters and hosts are gaining both popularity and respect in the party scene, as our community continues to put more faith in their event planning skills and the events they endorse.
In the attached photo are the faces of five popular female promoters who are challenging the gender gap in Montreal's dancehall / reggae scene.
From left to right their promotional names and events are : 1. Hennessy Girl (Nado) – Dancehall to the World, Hennessy Party and more 2. Absolute Events (Meeks) – Best Topic, Jump Off and more 3. Risqee Divas (Natalie) – Paprazzi 4. Nadine – Black & White NYE 5. 4EverBlessed Promotion (TooCute) – Pearly Gates.
Additional photos are popular dancehall/reggae events host: Shar Designer Body and Candy Lee.
Granny always said to her daughters "A woman alone has power; collectively they have impact."
Traditionally we have seen most male promoters in the past competing with one another. It's so clear that this strategy doesn't work in our city.
The truth is that lifting each other up and channeling the power of collaboration is truly how these women are changing the equation.
As one of the female promoters said on social media "The future of Montreal Dancehall is in good hands."
In conclusion, I wanna say "hats off" to not only these women but all the beautiful and independent women in the Montreal entertainment industry. Keep up the good work!
Be free to send your feedback on any of my articles to Productionsounds@gmail.com or Instagram: @Productionjr