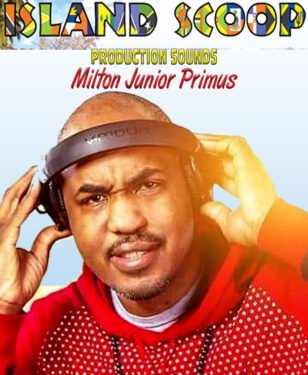 I confess that I have been covering a bit more Soca oriented topics in my article this past summer. It's not that I like one over the other but in the summer Soca music and Caribbean Carnival festivals can be easily found all over North America. As to my Dancehall and Reggae audience I haven't forgotten to update you on what's going on.
It's hard to overstate the impact that this small Caribbean country of Jamaica has had on music and pop culture worldwide and Reggae /Dancehall music has been no small part of that legacy. So what has been going on lately in the Reggae / Dancehall fraternity? This issue we will take a look at the king of dancehall, Vybz Kartel.
Incarcerated dancehall artiste Vybz Kartel has recently gotten engaged to UK sweetheart Sidem Ozturk.
It has now been 11 years since Adidja Palmer aka Vybz Kartel has been free. In September 2011, he was arrested by Jamaican authorities for marijuana possession and subsequently charged in two separate murder cases.
Ever since he has been in a Kingston prison, serving a life sentence following a 2014 conviction for the killing of associate Clive "Lizard" Williams.
In 2018 that Vybz Kartel and his long-time common-law wife, Tanesha 'Shorty' Johnson ended their relationship. The couple has three children, two of whom are following in Vybz Kartel's footsteps and pursuing music careers.
Kartel's fiancee, Ozturk who has studied psychology, and previously worked as a social worker in London, UK began corresponding with Vybz Kartel in 2015. Four years later, she packed her bags and moved to Kingston to be closer to the man with whom she
had fallen in love.
She is now also the muse for his latest project, the 'True Religion' EP, which is to be released on September 30.
In her interview she said there's no engagement ring as she did not want one. Instead, she's hoping that the two will be able to tattoo their names on their ring fingers one day.
In September 2020, Vybz Kartel and his co-accused were granted conditional leave to go to the UK Privy Council to challenge their murder conviction. They are aiming to have his conviction overturned.