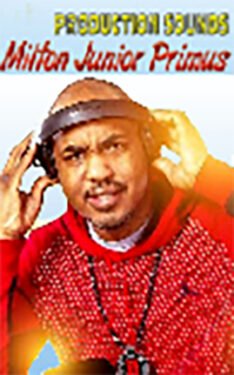 As the year closely comes to an end, here's some of the most talked about topics in and around our Caribbean Community. Vincy Fresh

Products have opened a location in Montreal offering great products with the best ingredients sourced from St. Vincent. Will Montreal have a Caribbean Carnival for 2024?
Montreal Vincentian Community is excitement as word of mouth and social media has brought discovery to the new arrival of Roasted Breadfruit, Blackfish Crisp, Salted Hams, Home Made Mauby/Sorrel/,
Vincy Fresh products and more to a store located in Lasalle named "Vincy Fresh Store". Vincy Fresh is a supplier From Saint Vincent And The Grenadines that's committed to manufacturing exotic fruit pulps,
gourmet sauces and condiments. Vincy Fresh Products list stems from Pepper sauce, marinades, pepper mash, syrups and cordials, chili sauces, jellies, fruit pulps and more. All these Caribbean delicacies can be found here in Montreal at their new location at 1501 Av Dollard, Montréal, QC H8N 1T3 and more info on their website
www.vincyfresh.ca.
Is the future of Montreal Carnival looking bright? Maybe, maybe not!
To our knowledge there are three different organizations interested in bidding to host the 2024 Montreal Carnival. We all know the group called, C.C.F.A (Caribbean Cultural Festivities Association), whose mission for the last 40+ years, was to produce and deliver the annual Carifiesta parade in Montreal. But unfortunately the 47th edition of Carifiesta was canceled as the city denied them $30,000 in funding.
Now the proposals deadline for any non profit association who's interested in organizing a Caribbean Carnival in 2024 has to submit by December 1st 2023. The city and selected jury will then decide which organization is best suited to coordinate the Caribbean Carnival.
Group #2, Is the Montreal Carnival Development Foundation, this group is aspiring to bring back Montreal's Carnival as "CARIFETE". This team has a list of board members well known and active in our community.
Group #3. Is the (CCNM) The Caribbean Coalition Network Of Montrea which comprises seven or more Caribbean islands non profit
Associations. This Coalition is a wonderful concept as it's always a good look to see different Caribbean islands working together. If
these three groups bid, only one will be chosen and hopefully we will get an official answer from the city in March 2024 as to who will be organizing our Caribbean Carnival.
Island Facts :
– Nov 25th 1975 – Suriname gained independence from the Netherlands.
– Nov 28th 1967 – Dancehall lovers rock artist Sanchez was born on this day.
Be free to send your feedback on any of my articles to Productionsounds@gmail.com or Instagram : @Productionjr