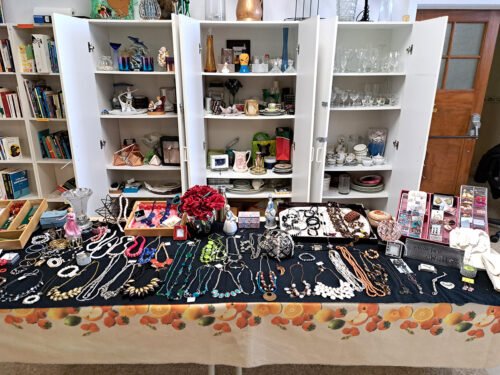 It's a thrift-shopper's paradise at St Thomas' Anglican Church, 4810 Rosedale Avenue (corner Somerled) in NDG where there is an ample supply of clothing and accessories to both men and women, assorted household goods, jewellery, books and other items at extremely reasonable prices. Everything in the store, tagged as the Clothesline is nearly new and in perfect condition.
Organizers behind the clothes say while they're grateful for the support from their regular clientele, they want all Montrealers to know that might be something interesting waiting for them at the Clothesline, which is open every Thursdays and on the first Saturday of the month from 12-3pm.
Organizers are looking forward to welcoming you.