What's in your wallet?
So there they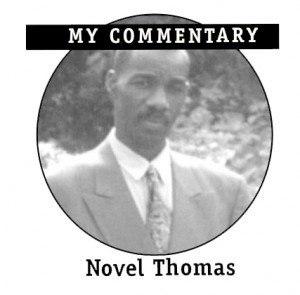 were, Mayor Denis Coderre and his right-hand man, Executive Committee President, Pierre Desrochers, both looking glum as they delivered another annual tax hike pill to Montreal property owners.
Maybe in a strange way both men were 'feeling sorry' for property owners (they are too, but are well padded) as they revealed details of the 2016 budget: more taxing news. No surprise there, each New Year comes with another increase. Come next year, property owners on average will see an increase of 1.9%. But there's some good news, it will be the smallest municipal tax increase in 7 years, and it depends which part of the city one lives. This year, property owners in Plateau Mont-Royal will be hit the hardest, 3.7%; those in LaSalle, the lowest: 0.2%.
Sounding satisfied with his 2016 budgetary adroitness the mayor stated, "[…] For me it's mission accomplished…"
This latest taxing news came just days after the release of the Charbonneau Commission's report into corruption, collusion, and other financial shenanigans at City Hall, when lots of taxpayers' money was stolen, misappropriated, misused… Problem is, despite Charbonneau's findings, no one went, or will go, to jail.
Incidentally, did you hear about the mayor's hiring a "friend" (apparently a former Deputy Immigration Minister when Coderre was Immigration Minister in Ottawa) to coordinate volunteers who will be helping Syrian refugees who begin arriving in Canada this weekend? Let's say for the foreseeable future, at eighteen hundred dollars ($1,800) a day, that "friend" has lucked out, thanks to our tax dollars. Painful to our wallets and pockets…
According to Dionne Warwick, "That's what friends are for."
Just as painful is a story in that free newspaper, 24H, last Thursday 3, that the city (taxpayers) is allocating $200,000 for a lucky person to chauffer the mayor around. Apparently it's because of the mayor's "atypical schedule."  Given his long working days, he needs flexibility, more importantly he needs someone he "can trust."
Let's just call this one "Driving Mayor Coderre."
A little more salt was poured into that collective taxpayers' wound when we learned, according to a Montreal Gazette story, that a couple more people will be hired to chauffeur members of the city's executive committee, bringing the total amount budgeted for driving duties to $337,000."
It's all about accommodating the mayor's "busy schedule outside of city hall," numerous appearances at community events, and so on. Has he ever been to a Black community event?
Here's the reasoning, for public (taxpayers) consumption if you will, provided by Jacques Ulysse, the city's deputy general manager, "The post is an important one because the mayor often conducts business en route to his next destination… He needs to trust the person who will be his driver…"
So as you dig in and pull more to pay your property tax next year, does any of that explanation [justification?] put your mind at ease?
The mayor's plan… promise to spend taxpayers' money more responsibly seems to have flown out the proverbial window.
Whatever happened to Premier Couillard's "austerity" plan outlined in the provincial budget earlier this year, all the talk of "tightening our belts" and paying down the provincial debt, and ultimately balancing the books? After all, we were told that we all had to do our part to help reduce the provincial debt.
Seems like taxpaying Quebecers (except provincial politicians who are in line for a massive salary increase in the coming months) will be carrying most of the weight. Or was something missed in the translation?
Yes, we are Quebec City's and Montreal's human ATMs. The political thinking is taxpayers can handle it. It's the Titanic syndrome…
When will the 'do-as-I-say…' taxing end?
As in the case of buying a product or service, most people do not mind paying taxes, all we expect in return is value (a good product or service) for our money. And as most can attest, for years the city has been coming up short on service delivery. Think last winter for example.
The difference is that in the case of a product, if it's not up to expected standard we can return it. In the case of our taxes (at any level) there's no option or recourse; we simply pay.
Meanwhile, the more the city burdens taxpayers, the more people will continue to flee the island of Montreal for (relative) tax havens points north, south, east and west for a semblance of relief. Never mind the (supposed municipal tax) incentives to draw individuals and families back to the city; many made a pragmatic decision to leave the interminable municipal taxing behind, why would they return? Especially because Montreal has become a city with an aversion to tax freezes… or budget surpluses.
When was the last time the City of Montreal made had a surplus and provide taxpayers some relief? Those who choose to stay will continue to buckle under the municipal tax burden.
As if the news of collusion, corruption, etc., and all the tax money stolen from municipal taxpayers wasn't sickening… galling enough.
It's the taxpayers lament, the city of Montreal's pleasure.
Here's more evidence to bring Montreal taxpayers more pleasure, $39.5 million ($40 m.). That's how much it will cost to illuminate the Jacques Cartier and Champlain Bridges as Montreal celebrates its 375th birthday party in 2017. Why doesn't the mayor give us all a gift in the form of a tax rebate to better enjoy the celebration?
Here's a mad ball idea, Mr. Mayor, "What about (harvesting) Lunar or Solar energy, rather than stiffing taxpayers, to light up the bridges?
Not to worry, in a bit of grandstanding a while back, I told Montrealers that I want all those people involved in the collusion/corruption scandal (who stole taxpayers' money) to give it back.
But, Mr. Mayor, if any of them have any of the 'filthy lucre' left they were probably snickering at your ludicrous idea. It is! [That was all about grandstanding for taxpayers' consumption.]
And as if by osmosis, movie icon Samuel L. Jackson, all-around nice guy and one of the busiest actors in 'movieland' popped up on my TV screen, again, pushing a credit card, asking me: "[…] What's in your wallet?"
Well, Samuel, after paying the plethora of taxes, politically legislated exacting… (You've been to Montreal and probably heard that Quebec is the highest taxed jurisdiction in North America. You're lucky you're not living here.) not much! In fact, I just opened my wallet and saw the answer to your rhetorical question: nothing. I had to pay a hidden tax.
What's in my wallet?
Yes, there they were, the mayor and his right-hand man, both looking glum, but confident with the reality that taxpayers can't do a thing but dig in and come up with a little more. And they've probably seen Samuel pushing that card.
Don't rub it in fellas; I know exactly what you're thinking: suckers, municipal ATMs, you have no recourse.