Confusion on the dancehall circuit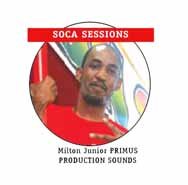 I've been caught up in the Montreal Soca scene lately, but help but notice the many questions and rumors about what's going on with reggae/dancehall artists Buju Banton and Vybz Kartel.
Well, a couple weeks ago, social media was buzzing about Buju Banton being released from prison in the USA  and deported. The rumor, which went viral, started after several dancehall-o
riented websites ran a story, which claimed that Buju was released under the new sentencing changes for convicted drug traffickers.
At a recent press conference Buju's attorneys stated, "These reports are false and the folks behind these websites are doing more harm than good."
"We have been getting numerous phone calls… even from people seeking bookings and interviews. So let me put this to rest, the news is false."
The rumours stem from changes to the Florida law for convicted drug traffickers, in which more than 1,700 drug offenders were apparently identified as been eligible for early release under the rollback of the federal guidelines. Unfortunately, these changes do not apply to inmates such as Buju Banton who is serving the minimum mandatory ten-year sentence for his conviction on a charge of conspiracy to distribute cocaine.
In a motion filed in December 2014, Buju Banton's lawyers argued that he has been working behind bars and his conduct has been exemplary and requested that authorities release and deport the reggae superstar back to his homeland, Jamaica.
But the U.S. Sentencing Commission says only congress can change mandatory minimum penalties.
Buju Banton also lost his appeal in the U.S. Appeals Court earlier this year. The court argued that they don't have jurisdiction over the case, which means Buju Banton will serve out his 10-year sentence until 2019.
In the meantime, the Vybz Kartel's high profile murder case is far from over, despite the dancehall star's serving a life sentence following his conviction. But possible juror misconduct breathed new life into the Vybz Kartel and his co-convicts murder case after two members of the jury were found to have lied about their occupation on their application. Both jurors, members of the Jamaica Defense Force, are barred from serving on civilian juries. Another juror was the wife of a police inspector who was working at the court during the trial.
Of concern because under Jamaica's Jury Act, officers, commissioned or non-commissioned, and regular reserve members of the Jamaica Defense Force are barred from serving as jurors.
Other  incidents also threatened to cloud the final verdict in the case including news that a member of the jury admitted on the witness stand that some jurors were planning an after-verdict party.
There were also allegations that between the start of the murder trial in the Home Circuit Court on November 18, 2013, and the rendering of a verdict in the matter in March 2014, one of the jurors tried to persuade his fellow jurors to return a verdict of not guilty; even offering the jury forewoman J$500,000 for a favourable verdict in the case of Vybz Kartel and his co-accused.
With all this evidence of juror misconduct, it's likely that Vybz Kartel and his co-accused will get a re-trial. Let wait and see.
Island Facts:
– April 11, 1967 – Jamaica's second Prime Minister Donald Sangster dies in the Montreal Neurological Institute, following a stroke on March 21st of the same year. He was knighted on his deathbed.
Be free to send your feedback on any of my articles to
Productionsounds@gmail.com or Instagram @Productionjr
Production Sounds Chart
01. Party Done- Angela Hunte &
Machel Montano
02. Loner – Lyrikal
03. Body Specialist – Gully Bop
04. Like A Boss – Machel Montano
05. No Apology – Kerwin Du Bois
06. Lucy – Destra
07. Circles – Kerwin Dubois
08. New Jordans – Vybz Kartel & Rvssian
09. My House – Farmer Nappy
10. Pop A Bottle – Machel Montano