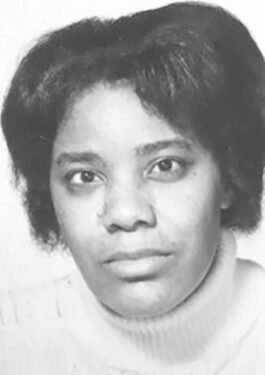 Myrtle Ellen Reddick (Esther)
On February 14, 2022, at the age of 81 years, Myrtle Ellen Reddick ('Esther') passed at home, surrounded by love, after a lengthy and courageous battle with cancer.
Myrtle was born and raised in Trenton, Nova Scotia and spent her adult years in LaSalle, Quebec. She is predeceased by her parents Charles Reddick and Myrtle (Gray) Reddick and by her brothers Carmen, Ross (Elsie) and Caldwell (Debby) and her sisters Joyce, Betty and Nellie (Hannon). She is survived by her sister Irene (London) and her brother Charles (Vancouver) as well as by her two nieces Elaine Reddick (London) and Cheryl Reddick (Kenora).
Myrtle worked for over 30 years at the Reddy Memorial Hospital until its closure in 1997. Myrtle was loved by many cousins and friends. If someone was in her life, she loved them intensely and had a way of making one feel that you were the only one special to her.
Myrtle was passionate about hockey, dolls and phone conversations with her family and many friends. Her acute observations of the world and the people in it kept so many in healing laughter.
At the request of Myrtle there will be no funeral service. Cremation has taken place and she will be interred at Oakridge Memorial Gardens near Halifax, Nova Scotia this coming summer.
The family wishes to thank the Cancer Care Department at St. Mary's Hospital, Palliative Care team at the CLSC LaSalle, Nova Home Care, niece Elaine and chosen 'niece' Teddy McIntyre who all provided care, love and compassion to Myrtle in her final weeks. Donations to the Canadian Cancer Society (https://cancer.ca/en/ways-to-give/personal-donation) or Nova Home Care (www.novahomecare.ca) would be appreciated.
In Loving Memory of Louise Almira Brown (nee Davis)
Oct 18, 1929 – Mar 14, 2020
It has been two years since you left us
and not a day goes by that we do not think of you.
We miss your presence, your laughter and sense of humor.
You may be gone from our sight but you are never gone from our hearts.
You will always be treasured in our memories.
Renn Edward Brown and family.