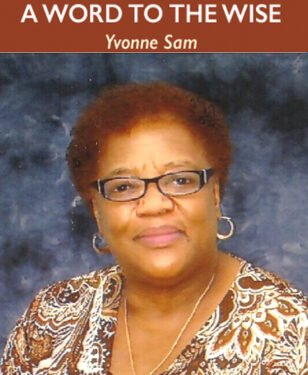 On March 8, the world celebrated the female gender in observance of International Women's Day. It was an opportunity to spread awareness about women's empowerment and gender parity.
The celebration initially emerged from the labor movements in North America and Europe. The 2022 theme is Gender Equality Today for a Sustainable Tomorrow".
However, it has become apparent that there is a widening gap between what is put forward and what it actually stands for. We need to look at the history behind the celebration, and how far Canada has come as a nation towards achieving the intended goal.
International Women's Day was started in 1909 by the Socialist Party in the United States, and was observed in New York, but it was not until 1910 when Clara Zetkin (Leader of the 'Women's Office' for the Social Democratic Party in Germany)  tabled the idea of an International Women's Day that the idea got off the ground officially.
She proposed that every year worldwide there should be a celebration on the same day – a Women's Day – to press for their demands. Her suggestion received unanimous approval and thus International Women's Day was born.
Following this decision, the day was celebrated for the first time in Austria, Denmark, Germany and Switzerland on March 19, 1911. More than one million women and men attended rallies campaigning for women's rights to work, vote, be trained, to hold public office and end discrimination.
Be that as it may, less than a week later on March 25, the tragic 'Triangle Shirtwaist Fire" in New York City, one of the deadliest workplace catastrophes in U. S history took the lives of 146 workers, most of them women immigrants in their teens and twenties.
This disastrous event drew significant attention and ultimately led to changes in working conditions, safety regulations  and labour legislation in the United States.
Nineteen seventy five was International Women's Year and the United Nations began celebrating International Women's Day on March 8 and this day has remained the global date for International Women's Day ever since.
Attempts to honor women only travel as far as March 8, lasts 24 hours, or 1,440 minutes, and vanish from thought even before midnight. These small attempts to honor women have gone nowhere. In 1993, Representative Maxine Waters, D-Calif., presented legislation requesting the then-president, William Jefferson Clinton to issue a proclamation commemorating International Women's Day. It died in committee.
Canada's failure to recognize women's achievements alsoremains a relic of an unequal past.
It would seem as if Canada has been an adherent to the International Women's Day theme, but sadly this is not the case.  In 2021 a new report aptly titled Zero Report found that 89% of organizations surveyed in Canada had zero Black women "in the pipeline to the leadership level, and 91 per cent have zero Indigenous (First Nations, Inuit and Métis) women."
The study is unique because it examined those who report directly to executives and employees one level down, in addition to looking at those in mid-and-lower levels.
According to the first national survey of its kind in Canada no Black or Indigenous women are on track for executive roles in many of the country's biggest companies.
Without gender equality, today, a sustainable future, and an equal future remains beyond reach.  We create our tomorrows by what we do today. Gender equality must become a lived reality.