Hugh McDonald (Boo) Lashley
Sunrise: March 7, 1948 – Sunset: March 26, 2022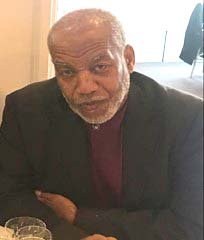 It is with profound sadness that we announce the passing of: Hugh McDonald (Boo) Lashley of Montreal, formerly of Curwen Avenue, Bayville, St. Michael, Barbados.
He passed away peacefully on March 26, 2022 at the Jewish General Hospital.
Hughie had a great smile and easy laugh. He was a charmer who made friends effortlessly. He could often be found reading (Westerns mostly – why, no one knows!?), heard yelling during heated games of dominoes, and dancing while singing along off-key to his favourite music.
Son of the late Vera and Neville Lashley; adopted son and nephew of the late Edna Clarke; father to Natasha (mother Nadyne), and Tyrel (mother Angie); grandfather to Darius and Tyriq.
Brother to Janet Johnson Scott (Erol), Bertram Johnson Snr., Reverend Edward Lashley (Andra), Marcia Hinkson, Grantley Burgess, and the late Mark Lashley and Harriet Hunte.
Uncle to Tiffany Scott (Toronto), Marcus Lashley (Barbados) and seven others. Cousin to Radcliff Lashley, Winston Nicholls and many others.
Special friend to Kayren Campbell and family.
Hughie was also a friend to many others across Canada, New York and Barbados.
He lived a full life, and we are grateful to God for the years that we had the chance to have him in ours.
Hugh, we will miss you dearly and will always love you.
A service to celebrate his life will be held on Saturday, April 23, 2022 at 11 am at Collins Clarke MacGillivray White Funeral Home, 5160 Sherbrooke Street, West, Montreal, Quebec H4A 1W5 – with reception to follow.
Visitation to take place on Friday, April 22, 2022 from 5 to 7 pm.
A live-stream will be provided for those unable to attend in person.
Albert George (John) Solomon
Sunrise: June 21, 1939 – Sunset: March 21, 2022
It is with deep sadness that t
he Solomon Family announces the passing of Albert George (John) Solomon on Monday, March 21, 2022 at the age of 82. He was the beloved son of the late Nathaniel Solomon and Elfreda Dunn.
He will be sorely missed by his children Lloyd, Nadene, Donna, Dwight, Francine and Richard, many grandchildren. As well as his sisters Gloria and Josephine and step-sister Lileith;brother Melbur; his nieces (Angela, Rhona, Dionne, Pansy, Lily, Babs, Marlene, Andrene, Ava, Navlett, Ruth, Joy and others; nephews Barris Tashu, Clayton and Louel, Bruce, Leaton, Stockley, Mark, Lucir, Mickey, Ian, Omar, Choppy, Ken, Ray Eddy; cousins Rupert, Michael, Cynthia, Judith, Olive, Bunny, Ronnie and Angie and many grand-nieces and grand-nephews
He was pre-deceased by sisters Edna, Edith Winnifred, Grace, Lurline (Tun) and Carol , step-brother Owen and cousin Albert.
Albert will also be missed by his many friends including Doreen, Phil, Hector and Fred as well as other friends and relatives across the country and around the world including, Jamaica, Bahamas, England, USA, and Belgium.
He will be remembered as a generous man, the social butterfly with a sense of humor who enjoys music. We would like to thank the personnel at St. Mary's Hospital and Jewish Elder Care for their care of him.
All are invited to join the family in celebrating Albert's life.
Visitation on Wednesday, April 13, 2022 at Kane and Fetterly Funeral Home: 5301 Decarie Blvd., Montreal, Qc H3W 3C4 from 7:00 p.m. to 9:00 p.m.
Funeral service will be on Thursday, April 14, 2022 at 10:00 a.m.
Bunny Diamond and Tabby Diamond of
The Mighty Diamonds die days apart
Fitzroy "Bunny Diamond" Simpson and Donald "Tabby Diamond" Shaw, two members of one of Jamaica's foundation reggae group the Mighty Diamonds died two days apart..
The two were part of a reggae trio that earned acclaimed and built a solid fan among reggae lovers in Jamaica, across the Caribbean and around the world.
On March 30, the 66-year old Shaw was one of two persons killed in a drive-by shooting in Kingston.
His bandmate Simpson died after a prolonged ailment at the Kingston Chest Hospital. He is reported to have suffered a major stroke in 2015 as well as follow-up strokes/
An associate is quoted saying that Simpson and Shaw maintained a lifelong friendship that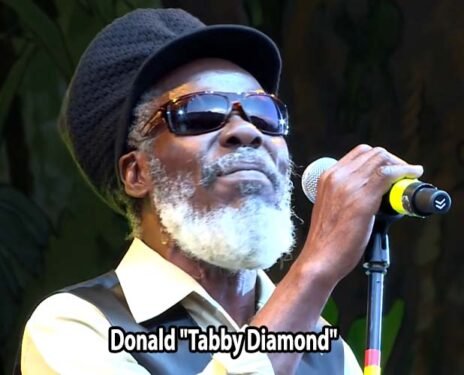 blossomed in their many years in the band,
The Mighty Diamonds was formed in 1969 and was known for hits like "I Need a Roof" and "Pass the Kutchie," Girl You Are Too Young" and "Country Living," and "Right Time,"
Shaw was the group's lead vocalist, with Simpson and Lloyd "Judge" Ferguson providing harmony vocals, usually backed by a seven piece band.
The Mighty Diamonds enjoyed decades of adoration from fans in Jamaica and around the world recording and touring for well over 40 years.
Last year, they were honored with the Order of Distinction from the Jamaican government, one of the nation's highest civilian honors.