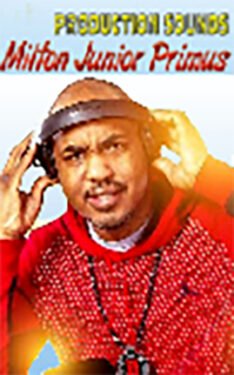 Every so often we get the chance to witness a new talent that emerges on the scene and makes a name for themselves. I was given the opportunity to interview this Deejay who I believe is worth highlighting. Personally I consider this youth a breath of fresh air to the Montreal Dancehall scene because within his short time in this city, Lil Vicious has become a force to be reckoned with.
So here're my 12 Questions with Montreal's newest Dancehall / Reggae sensation.
Contact: First off, care to introduce yourself to our readers.
TP: I go by the name of Tristan Palmer aka Little Vicious the Country Boss.
Contact: When did you start DJing and who or what were your early passions and influences –
TP: I started Deejaying in all age school, growing up I always admired Bass Odyssey sound. My dad was the person who encouraged me to become a DJ.
Contact: How long have you been Deejaying in Montreal and give us a brief summary of your journey.
TP: I have been Deejaying in Montreal since 2016. Don Ignorance from Little Thunder sound was the first person to bring me to Montreal to DJ with Reggae artist I Octane. After that I joined the Little Thunder Sound Crew.
Contact: What are some of the pros and cons of working in the Montreal Dancehall / Reggae music industry?
TP: Montreal Dancehall scene got potential, definitely not dead, it just needs some TLC. We as Dj's need to unite and learn how to work as one.
Contact: In your live sets, how do you balance what you want to play, what the crowd wants to hear and introducing them to something new.
TP: How I work is I watch the body language from the crowd while another Deejayj is spinning. And based on that, I know what and what not to play. I also like to introduce new songs to my crowd in the last 10 minutes of my segment.
Contact: What single night out has been most memorable for you as a DJ in Montreal and why.
TP: My most memorable moment was in 2018 when I performed at a show with dancehall artist Shensea. I played Busy Signal's new hit named " Stay So" and I dropped myself on the stage purposely to entertain the crowd, and the whole place was lit.
Contact: We see in the party scene that you and Crystal Sound work a-lot together, tell us about the connection between you both.
TP: Dawg from Crystal Sounds is my good friend from Jamaica, When Little Thunder and I went our separate ways, Dawg guidance gave me the opportunity to grow in this city. Hence the reason why promoters book us both at events to get the ultimate dancehall / reggae vibes.
Contact: Give us the name of one Dancehall track that never gets old for you no matter how many times you listen to it.
TP: A rhythm that never gets old to me is the Pepper seed Riddim.
Contact: What advice would you give any upcoming Deejay in the Montreal Dancehall / Reggae scene?
TP: Have confidence in what you're doing. And always play for the crowd not for yourself.
Contact: Tell us something we wouldn't normally find out about you.
TP: Off stage I'm a very shy guy.
Contact: Upcoming projects? Or Bookings.
TP: June 17th / White & Bright – June 24th / Army Fete – July 15th / Sunset Vibes – Facebook / Tristan Palmer – Instagram / @littlevicious di_countryboss – Phone / (438) 229-0946
Contact: Any final words for our readers or shout outs.
TP: Come check me out this summer and thanks for trusting me in the dancehall scene.
Be free to send your feedback on any of my articles to Productionsounds@gmail.com or Instagram @Productionjr