SEX
"Sex and drugs an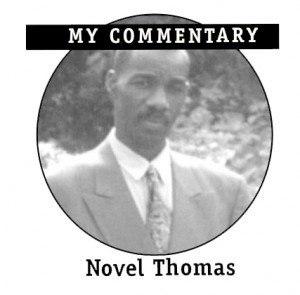 d Rock'n'Roll…" So goes the lyrics of a pop/rock song on the radio a decade or two ago. And many people in tune with music and the trappings… would agree there used to be a lot of that in the music business a few years ago. Many of the music-makers/performers and hangers-on paid the price, some of them the ultimate price – with their lives… If you know music then you know some of them.
But a gentleman I know has another take on the whole "sex" conversation, whenever another opportunity arises, like say, let's call it, sex revelation in he news, and readily reminds me that "It's all about money and sex…" And anyone who could prove otherwise should stand up and prove him wrong.
This sex is never dead; it essentially comes and goes (certainly no pun intended here) in and out of the news, but it's never dead.
I personally have never been involved in any scandal per se, at least none that I'm aware of to create a public furor. But, full disclosure here, I was at a social event many years ago and a woman – someone I knew – grabbed, as some say, "my private parts." I had no sexual or other interest in her, but maybe she in me. And given the occasion, she thought it was an opportune moment to put ideas in my mind; after all, alcoholic beverages were being served. But she grabbing a handful didn't move me.
All I can say is that woman is lucky I wasn't famous; I would've rightfully made a complaint to the police, and have my lawyer file sexual harassment charges against her. I don't know what kind of a guy she took me for back then.
Clearly what she did back then could be interpreted as a case of sexual harassment, then and now. She's lucky she wasn't wealthy, and worse, that I knew her boy friend. Really, what kind of a guy… or who did she think I was, Herman Cain?
Herman Cain, remember the pizza magnate and presidential aspirant who was seeking an opportunity to become the second Black man to rent the White House? He lost his chance when a few White women (no doubt with the encouragement of political moles****) accused him of sexual improprieties… One of them, I think her name is Ginger, accused him of "touching her private parts…" among other things. At the time, Cain was on the hustings shouting his mantra 9-9-9, his plan for "fixing America's economy." [Don't know if it was the size of his pizzas, or code for the dimensions of his girth, or as Ginger said, his "private…"].
Whatever the case, once those three white women emerged from the woodwork to tell their stories of their individual experiences of "sexual harassment of a man seeking an opportunity for the presidential nomination to push that other Black guy out of the White House, their handlers let them loose.
Well the rest is a footnote in American history. The next time we heard of Herman Cain he was travelling America on a bus pushing his ideas about how to fix America. We don't know what happened to his accusers, if he gave them pizzas for life, or if Ginger was offered a job. Probably not! They thwarted his White House plans.
It's all about money and sex, that man said. And it's been played out in the media, everyday.
This one comes as a shock to some, but in a conversation with a gentleman the other day, he has an online literary space, he told me he's been reading stories about the dearly beloved man whom many have come to love over the years, Bill Cosby. For whatever reasons another set of women have come out of the woodwork with allegations that he sexually-harassed them. The latest one who's singing said she met him to discuss the possibility of landing a role on one of his shows.
If you didn't hear about it she cut to chase, saying ended up in a hotel room… he poured her a glass of wine, put a pill in it… When she woke up the next day she was naked, had been raped by the man who has endeared himself to millions of TV viewers for decades.
Question many people are asking is "Why are all those women singing now, decades on, since the alleged incidents took place? What is their motivation? At his age Cosby isn't running for any political office. Or is it about a new TV show with "the man" that's slated to premiere in the near future. And there's more: the name Netflix and its relationship with Cosby has come up.
For his part, the accusers and the alleged incidents have been vehemently denied by the Bill Cosby through his deafening silence and written statements… And he has done something unprecedented: cancelled scheduled appearances on some late night and other TV shows.
Sex, drugs and rock and roll… It's all about money and sex. There are so many examples to prove it all.
Two very popular presidents, one deceased, one living, countless politicians…
One politician, South Carolina Rep. Mark Sanford, once touted as a contender for the Republican nomination for the presidency in 2012, went hiking in the Appalachian Mountains for six days. [He was Governor of South Carolina at the time.] Well, he lost his way and ended up in Argentina where he hooked up with his lover. What a guy!
Well he got his comeuppance: his wife Jenny ultimately divorced him, and his mistress/fiancée, Maria, whom he referred to as his "soul mate", nixed their wedding plans.
The length, or rather the miles, that man, other men (and women) go for sex.
Let's be real! Let the hypocrites (who will be more careful to not be exposed), not pretend that the sex stories we're hearing about since CBC Q's popular host was exposed… is anything but normal human behaviour, the tip of that sex, drugs, rock'n'roll and money iceberg. So many in the past, in the present, and to come.
Stay tuned…