They say he "suddenly died," but he simply transitioned the day he was supposed to.
I should be defer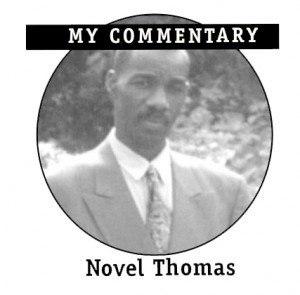 ring to Montreal musicologist par excellence and Montreal CommunityCONTACT contributor Duke Eatmon for this one, for his contribution to the ongoing conversation and tributes to the 20th… 21st Century musical prodigy named Prince Rogers Nelson.
So, notwithstanding the fact that just about everything has been said by those who met, and had a relationship—indirect or otherwise—with the man, I too, like everyone who loves [good] popular music, and liked Prince, am offering my one-cent. This, despite the fact that one week on, so much of interest has already been said and written about Prince since, according to Public Enemy's Chuck D, he "transitioned."
But I must add this: When I heard news of Marvin Gaye's violent death on April 1, 1984, it was like a punch in my stomach; I was in shock. I was hoping, but knew it was no April fool joke. The same person who alerted me to Marvin's death called last Thursday 21st and asked, "[…] Did you hear? Prince is dead…" My mind stopped racing; I knew it was the only Prince of relevance that I know, as far as the music and persona go.
Then seconds later another call came in to tell me about CNN Breaking News… "Prince died…" I couldn't wait to get home to check the TV to se and hear what was going on. In the era of instant news, social media and whatnot, it was Prince all over; people were already gathering at his musical haven for a days long vigil.
"Shock" is the general response each time a world-renowned figure dies.
It's what happened when I heard Jimi Hendrix died, then Janis Joplin a few days after; Bob Marley, Peter Tosh, John Lennon, James Brown, Edwin Starr, Michael Jackson, David Bowie… I liked those people. And many other names whom I liked for various reasons, including their stance on a wide range of human… social issues.
So after recovering from hearing the shocking news of Prince's death, I was tempted to tell everyone I came interacted with that day that Prince had died. But I just allowed someone else to pass on the bad… sad news. I figured I would let them hear the news when they arrived home that evening.
A couple days later, as people continued to fathom and come to terms with the Prince's departure from this world, someone described it as a period of  "grief and celebration."
I understand it all; it's that sentimental connection we have/make with people in the public eye, whether we met them or not.
Prince was one of many who suddenly died. Or as the newsreaders say, "Suddenly died."
And people continued to react… "You never know what you got 'til its gone," a local jock on early morning radio said as he talked over Prince's "Little Red Corvette" one of the music icon, prolific writer, genius, iconic, legend, prodigy, virtuoso… insightful, giving… the Prince reflections and 'descriptives' were endless and plenty, as much as the apparent [vault] of Prince compositions – to be released. Some say the man completed so much music that years down the road new Prince music will be released.
"The most talented individual I've ever seen," Elton John. "How does it feel to be the greatest guitarist in the world…?" a journalist once asked [iconic group Cream's guitarist] Eric Clapton.
"I don't know," he responded. "Ask Prince."
In listening to more of the many conversations and tributes to Prince the morning after, one radio listener/texter challenged the idea of Prince "a rock musician." The insinuation here being that he wasn't white, so… He was quickly batted down, rightly. The man's musical tastes and compositions were eclectic, his musical DNA included pop, funk, jazz, and yes, rock. Such was his genius. He defied categorization, and one thing is indisputable: he was eclectic and magnetic.
"He was musical in every fiber of his body," a music critic said in an interview recalling his meeting the Artist…
As far as well-known personalities (in popular culture and/or other domains) go, some deaths generate more public reaction than others; Prince's death was a prime example. So many people around the world were moved, that certain well-known international landmarks were turned purple in tribute to the musical genius.
[Incidentally, a very popular African entertainer, Papa Wemba, of Prince proportions on the African continent and in Europe, died last Sunday 24th during a performance week during a performance. Said hotwire performer Angelique Kidjo, who has performed at the Montreal Jazz Festival several times, "I'm sad, and I've been struggling since the death of Prince and now we have the passing of Papa Wemba and I'm wondering what this is all about.]
I never saw Prince in concert at any of the venues he performed in Montreal, but his numerous TV performances were good enough for me. They were all visual, musical experiences.
Prince is dead! Who ever thought that any of us would be saying that? People like him are supposed to live forever…
Truth is, living is the hardest thing to do. The clock is ticking… but we go about our lives' business never checking the clock to see "what time it is," to use popular Rap vernacular. The far-fetched reality that (our being here) is about cramming as much as possible into our daily existence is merely a life of preparation and coming to terms with the inevitable, that is a recurring fleeting thought… which takes on meaning when someone else we admire "suddenly dies."
Depending on one's musical preferences, ideological bent and interests, wonder what it's like where all those earthly beings we admire… admired for myriad reasons over generations, have "transitioned" and congregated?
Me, I want to go to that place of "milk and honey… and lots of good music." I would like to finally see, and meet, some of those people I never had the opportunity to see perform on this side of life in that ongoing greatest show of shows, there.
Prince (as someone said, "his earthly work is done…" He just took his game to a permanent venue where he will hook up with) Marvin Gaye, Bobby, Womack, BB King, Lord Kitchener, Salome Bey, Bessie Smith, Paul Robeson, Billy Holliday, Otis Redding, Nina Simone, Ray Charles, Whitney Houston, Peter Paul and Mary, Percy Sledge, Nathalie Cole…
True. As with the passing of many musical artists over the years it was difficult to believe the breaking news of Prince's death.
On the social, political and cultural level he delved into the Black Lives Matter debate, Black Liberation:
He challenged the system; his bold stance against that major record label shed light on a long history of "exploitation of Black artists in the culture industry," one commentator stated.
"You can't be on the plantation forever, man…" That's what a Black musician in a conversation on CBC radio reminiscing about his meeting with Prince many years ago, said he was counseled by the 'philanthropist' who, given his years of musical slavery and eventual liberation and deliverance, used his struggle and experience to advise Black musicians (and others in the cultural domain) about business, especially the music business—ownership, control, royalties…
Prince is dead is all I can think, and sometimes say, as people continue to show their love. The life and times, the death, influence and legacy lives…
And as I continue to listen to conversations about Prince, and tributes… my belief that the way an individual lives… speaks volumes and is reflected in death by peoples' reaction and the tributes paid in death. That is again evident as people continue to, as someone put it, "grieve and celebrate" the life of Prince Rogers Nelson.
Long Live Prince!