Jamaican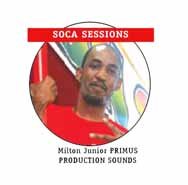 -born and Toronto-based reggae singer Exco Levi made history at the Juno Awards On Sunday, March 15, when he won his record fourth Juno Award for Reggae Recording of the Year for his song "Welcome the King."
Exco Levi, was born Wayne Ford Levy on June 7, 1981 in Manchester and grew up in Clarendon, Jamaica. Exco Levi is now a Toronto-based reggae musician who quickly e
ntered the Canadian reggae music scene after emigrating in 2005.
His Juno-award project is a single from his anticipated debut full-length album, Country Man, released on March 18.
In 2012, won the Juno Award for Reggae Recording of the Year  with "Bleaching Shop," then he reported in 2013 with "Storms of Life" and for a third time in 2014 with "Strive."
Exco Levi's accomplishment has truly made Canadian and International reggae lovers proud.
Meanwhile, there's talk of Exco Levi performing at the 2015 Montreal International Reggae Festival.
The Juno Awards is considered Canada's version of the Grammy's and was broadcast nationally live from the First Ontario Centre in Hamilton. This annual event showcases and recognizes Canadian talent.
Island Facts:
– March 22, 1986 – Jamaican born boxer Trevor Berbick wins the WBC world heavyweight title by upsetting Pinklon Thomas with an easy unanimous decision.
 
 – Mar 23, 1648 – St. Martin/ St. Maarten Netherlands Antilles the Dutch and the French agreed to split the island in half.
01. Party Done – Angela Hunte & Machel Montano
02. Circles – Kerwin Dubois
03. Like A Boss – Machel Montano
04. Away – Preedy
05. Ola – Olatunji
06. No Apology – Kerwin du bois
07. Body Specialist – Gully Bop
08. Loner – Lyrikal
09. Pretty Gal Wine – Vybz Kartel
10. Pop A Bottle – Machel Montano