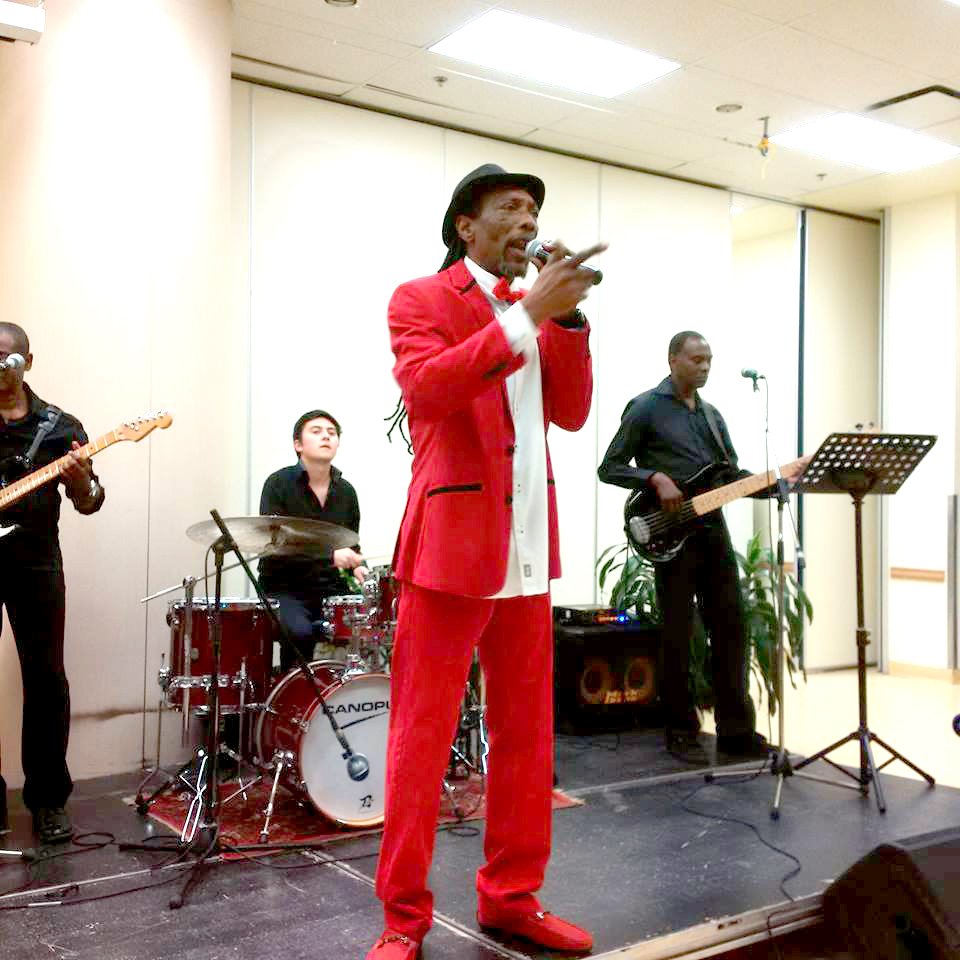 Well-known calypsonian Byron Cameron, "Doggies", is the new president of the Spice Island Cultural Day Association of Quebec (SICDAQ), voted in at the the association's board meeting held on January 11.
He takes over from Theodore Blaize, who was recently invested as the new Honorary Consul for Grenada in Montreal and who remains on the board as a consultant.
Over the past three years, SICDAG has been organizing the very popular Spice Island Cultural Day festival, an annual celebration of food, music, arts, products, sports and culture of Gre-nada, Carriacou and Petite Martinique.
Other members of the board include Mr. Roger Calder, vice-president – Darlene Burke-Charles, secretary; Kathy-Ann Stanislaus secretary; Karen Parke-Bernard treasurer; Gemma Raeburn-Baynes, marketing director and public relations officer; Mr. Glenwood McDonald entertainment chairman. John Cruickshank, Roosevelt Alexis, Diizon Belfon and Roland Gilbert will also serve as consultants.
Cameron, who was born in Grenada, and migrated to Canada in 1988, brings an extended his-tory of community involvement in Grenadian culture in Montreal and at home to his new po-sition.
He is a founding member of Caribbean Voices, an ensemble of singers from the Caribbean Is-lands. He is also a member of the Montreal Calypso Association and one of the most notable bards in Canada, winning the local Calypso Monarch title in 1996 and 1997.
He also distinguished himself by winning the Groovy Monarch in Grenada in 2005.
He is devoted to the cause of promoting the Pure Grenada Brand in Quebec and strengthen-ing the cultural and social understandings for present and future generations. His mission is to promote and share Grenada's rich culture as president of the association.
"The Spice Island Cultural Day Association of Quebec continues to remain steadfast in its goal towards celebrating the culture and spirit of Grenada and to share it with everyone who re-sides in Quebec and elsewhere," states Doggies.
The 3rd annual Spice Island Cultural Day will be held on Saturday, July 11, 2020 at Vinet Park in Little Burgundy.