By H. Nigel Thomas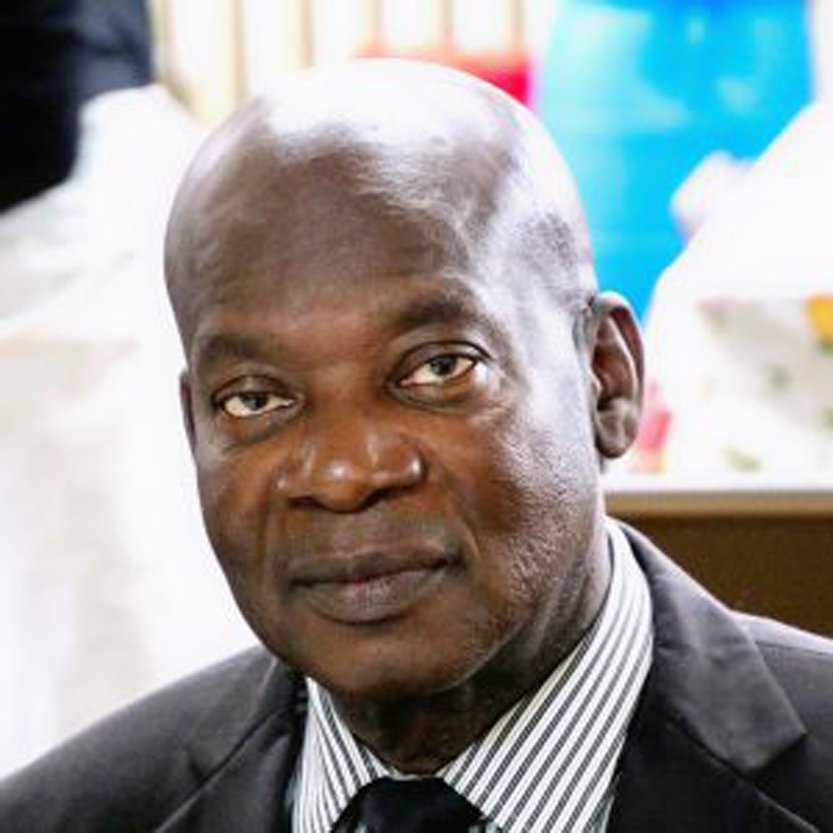 Horace Ishmael Goddard and I met for the first time in a literature class at Sir George Williams University in 1973. It hadn't yet become Concordia University. We met again at Université de Montréal, from which he received an MA and a PHD, and I a PHD. We'd both studied for McGill's IG teaching diploma but in different years. It was during our years at Université de Montréal that our friendship deepened, in my case, extending to his now ex-wife Julia and their children: Ian, Kevin, and Ingrid. I am twelve days older than Horace, and, over the years would joke, that I was his senior and he ought to listen to me. In the 1990s, when my sexual orientation became a public issue, he deftly dealt with those who couldn't understand why he could befriend a . . . , and our friendship continued unimpeded.
By the mid nineteen eighties, we weren't just students at U de M; we were also teachers at LaSalle High School. We helped each other cope with the stress of grad school. His thesis area was West African literature, with a focus on Chinua Achebe. Mine was the African American novel. Apart from writing a doctoral dissertation, the biggest hurdle for U de M's PhD students was passing the general comprehensive exam. Students were given two chances. He and I approached our studies in different but complementary ways, and so we sometimes met and combined both strategies to prepare for the exam. He began his PhD a year after I did and completed it three years before I did. He applied a laser-like focus to his work.
During our years at U de M, we discovered that we were both dabbling in poetry and fiction. We sent our pieces to Canadian and American journals, and for the most part they were rejected. Another writer-friend, Shirley Small, with whom I was coordinating the Free South Africa Committee, had for a while been talking with me about establishing a journal that focused on writing by Blacks and about Blacks. I mentioned it to Horace and he agreed enthusiastically. The late poet-painter, Anthony Joyette, and the late Randolph Homer got on board. We formed an ad hoc group, named it the Black Writers' Guild, and Kola was born. It is still being published. For most of its existence Horace has been the publisher.
When I retired from Laval University and relocated to Montreal, I observed that few Blacks and Asians were present at the literary events I attended. I discussed this with Horace; and he, Clarence Bayne, and I felt that if readings were held in a space that non-Whites could identify with, and included non-White authors, Blacks and Asians might attend. So, in 2014, the members of the Black Literary Guild, along with Maguy Métellus, decided to launch Lectures Kola Readings (for administrative reasons, we changed the name to Lectures Logos Readings two years later). The readings were to be in French and English and the invited readers were to reflect Montreal's multicultural character. The initial readings began in May 2015. We decided then too that Kola would become a multicultural journal.
Let's flash back to the 1980s. The mid-1980s were heady, difficult times for Black people. The struggle by Black South Africans and their allies to end apartheid resonated worldwide. Here, in Canada, we pressured governments, businesses, and educational establishments to boycott South African products and to divest from companies with South African ties. Horace attended the vigils and demonstrations we organized to push this campaign. At LaSalle High School racism on the part of teachers was also a serious issue. Horace was one of three Black teachers who joined with me to fight it.
Horace eventually held various executive positions at the Protestant School Board of Greater Montreal (later the English Montreal School Board, following the reorganization of Quebec's school commissions). But, in spite of his onerous responsibilities, he invested a lot of time in community building and the promotion of the arts. In the 1980s he was president of Barbados House. For a while, he operated a publishing company: Afo Enterprises. At the time of his death, he was a member of the executive boards of the Quebec Board of Black Educators (from 1978 until his death), the Black Theatre Workshop, and the Black Community Research Council of Quebec. He was also a prolific writer. His corpus comprises the poetry collections: The Long Drums, Rastaman: Poems for Leonta, The Awakening and Song of the Antilles, The Journey Home, and One People: Two Worlds Apart; the children's books: Phoebus and the Crow and A Dog Named Sputnik; and the novels: Paradise Revisited and Child of the Jaguar Spirit. His poems show a deep preoccupation with familial connections (the mother figure as birth mother and country of birth, Barbados, returns often in the poems and in the novel Paradise Revisited); the wounds of colonialism; the spiritual links between the African diaspora and the African continent; the demons that plague Caribbean masculinity. . . The latest poems, for the most part uncollected, depict his religious faith. He continued his love for scholarship, which he'd begun with the publication of A Common Tongue: Interviews with John Agard, Cecil Abrahams, John Hearne, Wole Soyinka, with essays on Wole Soyinka, Austin Clarke, Caryll Phillips, and me. At the time of his death he was in the midst of an essay on the Ghanaian-Canadian poet Dannabang Kuwabong.
We mourn the loss of a stellar educator, writer, scholar, and community builder. I mourn the loss of a loyal friend and literary collaborator. On behalf of the Black Writers' Guild and the Lectures Logos Readings community, I proffer our condolences to his family.