Contact Staff
See this confidence when they  walk and hear their brilliance when they talk. Six young Montrealers will be on stage at  Le Manoir on June 4,  vying for the Miss Montreal Carnival Queen title.
The event, a community favorite, showcases a stellar group of young ladies that bring a variety of interests and experiences and style to the show.


•    Karine Antoine is a 24 year old is Social Sciences graduate  from Ahunsic College. She says she is yet to settle on one career goal but is having fun while weighing her options. Meanwhile she works in public relations and serves as  an animator and MC for various events. She also serves as brand ambassador for fashion designers and has been featured in music videos and magazine articles. Karine loves to read, dance and has a sweet tooth.
•    Candy B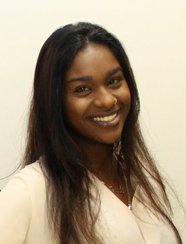 ajoon spends most of her time working and raising her four year-old daughter. She works at Ruby Foo's. Her passion is studying and performing traditional Indian dances as well as chutney, soca and Bollywood. Candy whose parents are from Trinidad and Tobago  loves Indian food such as  good roti, alou pie and doubles..
•    Lettia McNickl
e a  21 year old Vanier College student studying  Media and Communications She planning on becoming a journalist  and a makeup artist. She says she is in this event to help  build self-confidence and hopes to follow in the footsteps of her mom who has won two queen shows. Her parents are from St Vincent and the Grenadines and Jamaica
•    Bianca Ruest-Callam is 19 years old. She attended Carrefour High School where she was on the Honor Roll and w
on an award for Physics. She went on to Heritage College  studying Commerce, and made it to the Dean's List. Bianca is currently at  Concordia University's John Molson School of Business studying International Business. In her spare time,  she helps with fundraising at the Canadian Cancer Society, is a French tutor at the Jamaican Association and an animator and activity coordinator at a seniors' residence. She plays the piano and guitar. And is convinced that  the best Kentucky ever is in Jamaica.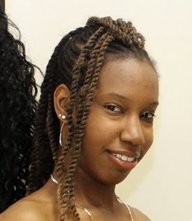 •    Vanessa Smith  works at Roma Foods and volunteers at seniors' residences and at church functions. She loves cooking and reading.
•    Anto
nia Wynne was born in St. Vincent and the Grenadines. She is 19 years old and plans to  attend college in the fall to pursue a Nursing diploma then on to university. She loves playing netball and reading.
The event is being staged by Caribbean Promotions at Le Manoir 5319 Notre-Dame-De Grace. Doors will be open at 7:30 PM. Show time at 8:30PM. Admission $20.