"Oscar Peterson, he is a local pianist, I don't know if you've ever heard of him", joked Montreal pianist by way of East Orange, New Jersey when asked what sparked his interest in jazz.
I was talking to Taurey Butler an exciting "ivory-tickler" about his new album "One Of The Others" out now on Montreal imprint Justin'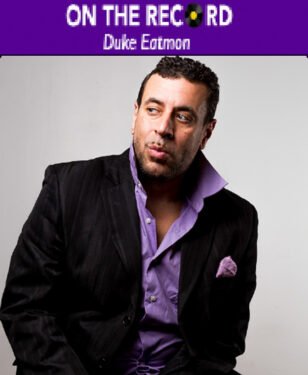 Time Records. I wanted to go back to the origins of him becoming a jazz man.
That person was Barry Centanni who introduced a teenage Butler then in his last year of high school with a CD of the legendary Peterson who was born in Little Burgundy and emerged a jazz giant.
"I was inspired because I had started with classical music when I was younger and I had did that for about seven years. I remember getting in the car for my last classical lesson. I was almost in tears. I said, 'Ma, I don't want to do this anymore. I had put my time in.' She was like: 'okay' but I was still searching for things to do musically. I had played different instruments at the time.
The band director(Centanni) who had given me that recording, (the Peterson c.d.) he knew I was searching for something. He was really supportive in helping me find that direction. He just said here and opened the door. I had never heard the piano sound like that before."
The Jersey native then found another connection to Montreal when he was asked to get involved in the city's gig scene.
Butler said: "The short version is I was working with this incredible bass player out of Chicago named Elbee Young and we were in Bangkok for awhile and doing gigs over there and unfortunately he has passed away. I had already been going back and forth to Montreal just to experience the city because my biggest idol (Oscar Peterson) was from here.
After Elbee Young passed away, a gentleman from Montreal named Billy Georgette (the late Montreal pianist) who was tied to the House Of Jazz (nightclub) here in Montreal. He had come to me after we did the first show after Elbee Young passed away with a different bass player from Thailand. He came up to me and said, I don't know if you're familiar with it but I'm from a little town called Montreal. it would be great if we could get you to come out there.
I called him up six months later because I felt it was time for me to move on to something else. We set up an appointment with the owner George Durst's son-in-law and he said, yeah we'd like to have you come in and play three nights a week. Then I said, "I would love to do that."
Butler has been a fixture on the local jazz scene ever since.
Besides playing with many of the local jazz luminaries, he managed to release his own self-titled debut album in 2011. When asked why he waited over 10 years to put out his sophomore set, his answer was simple:
"I just didn't want to put out an album that I really couldn't tell a story with".
The graduate of Darthmouth College in New Hampshire who has a degree in electrical engineering and Liberal arts, told The Montreal Community Contact, "this one (the new album) came to me very organically and it was easy. I had been thinking about it for awhile. It came together, It was really clear so that was a sign to do it now. I had the initial concept just before Covid and I was excited. I was able to go even deeper with the (musical) concept" (during the pandemic lockdown).
On "One Of The Others," Taurey swings with some of his own originals like "Swappin' Lies" and the title track as well as doing interesting things with The Beatles' classic "Can't Buy Me Love" and the Cole Porter standard "What Is This Thing Called Love."
"That one, I had fun with the arrangement. That one is not standard for a standard. It's a Cole Porter tune. It's definitely in the songbook of jazz standards but we took a different approach to it. It was a way for me to have fun!"
Taurey Butler's latest album "One Of The Others" features his trio with Wali Muhammad on drums and Morgan Moore on bass. It's out now on Justin' Time Records.