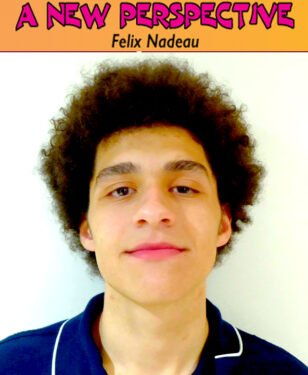 Over the past month, the artist formerly known as Kanye West (now simply Ye) has been spewing polarizing points once again. Only this time, it seems as though Kanye has fully embraced rhetoric that even a controversial figure (such as himself) seldom flirts with, let alone bask in its psyche as he has.
Throughout his career, Kanye has played provocateur many a time. Whether it be stating that "George Bush doesn't care about Black people", storming the stages of award shows, running for president, or just being a conceited-irritant, it has generally been for the pursuit of self-promotion and standing out in the sea of other celebrities.
These last few weeks have been hard to watch. A man once beloved turned into a disgrace. His comment on George Floyd (saying he died of a fentanyl OD, not police brutality) for which he apologized (under the threat of a $250 million defamation lawsuit from the Floyd family) is a good example.
This new-ish tendency of Kanye is bewildering. The turn from cutting-edge to far-right has been dumbfounding for many, his co-signing of Donald Trump's administration and comment on slavery being a choice back in 2018 being perhaps the point of no return for Ye.
More than this, his overtly anti-Semitic stance over the past few weeks is equally as confusing. Many have called for the de-platforming of Kanye and the removal of his discography in stores. Nearly every endorser and collaborator of Kanye's has cut ties, and the media have run critical stories discussing him.
What is particularly worrying, is that so many forget to ask themselves why Kanye is behaving this way. Is he saying this for self-promotion? Does he actually believe this? Is this a mentally ill man's rant? Nobody seems to remember that Kanye is bipolar. The man's statements are probably stemming from a place of confusion which can be observed through his flip-flopping views over the last four years.
Reactionary right-wing figures like Candace Owens have gotten closer to Kanye West for both financial gains (Parler is a platform founded by Candace Owens' partner and advertised by Kanye) and for capitalizing on a Black man saying what the far-right think. It is beneficial for them to have Kanye as a spokesman since a white person would be condemned far worse than Kanye for advocating misinformation and bigotry.
This tirade of Kanye's is likely fueled by a desire to exploit a market that up until now, he has yet to tap into. He no longer subscribes to a more progressive mindset because he has gotten everything out of it. New publicity can sometimes rejuvenate someone's career; pandering to the devout traditional-conservative public can potentially do just that for Kanye, who, at this point in his career, is a more relevant businessman than he is an artist.
The reaction to Kanye's antics was of disgust (understandably so). Those who consider this an issue must remember that for years Kanye has been increasingly controversial, partly due to his mental health (or lack thereof). It is imperative that people dismiss this rhetoric from an ill man who is nothing more than a puppet of much more vile groups completely separate from Kanye West's public image and bank account.