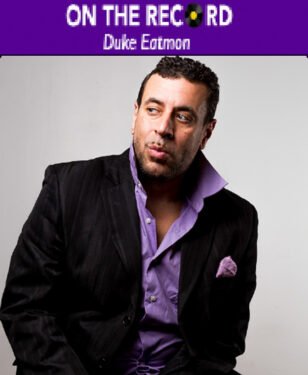 On April 21st of 2016, the world of music lovers from around the planet said goodbye to Prince Rogers Nelson, better known to music fans by given first name.
Prince died of a accidental fentanyl overdose at his studio and home compound Paisley Park in Chanhassen, Minnesota.
That day in the unsuspecting mid-west suburban town where Prince made his musical magic, it snowed in the eyes of his fans even over the ironic rainbow that hung over Paisley.
On April 21st of 1985, Prince recorded the song "Sometimes It Snows In April" at Sunset Sound Studios in Hollywood, California.
It was recorded exactly 31 years to the day before Prince's death.
It was featured on his 1986 album "Parade"- Music From "Under The Cherry Moon".
"Under The Cherry Moon" was Prince's second film after his 1984 blockbuster "Purple Rain", his big screen debut.
In "Under The Cherry Moon", a black and white romantic comedy with a tragic ending stars Prince as a gigolo turned honest man, who falls in love with the character played by Kristen Scott-Thomas in her first major role.
Prince's character, Christopher Tracy is shot to death at the end of the film by the object of his desire's father, played by Steven Berkoff, who disapproves of the union.

"Sometimes It Snows In April" is played near the end of the film after Prince's character loses his life.
Ironic, isn't it?
Anyone who reads The Montreal Community Contact or listens to me locally on CBC radio, knows what Prince meant to me as an artist and a person.
Not only was I floored and astounded by his musical gifts and prowess since I was first introduced to his music by my cousin Wade, but also because his influences were also my influences.
The who's who of the pantheon of Black musical genius: James Brown, Aretha Franklin, Sly Stone, Stevie Wonder, Jimi Hendrix and Ray Charles just to name a mere few.
I saw many of these artists live in concert, growing up as a young child. Therefore, Prince became like my musical big brother.
Maybe Prince's biggest accomplishments aside from his magical compositions and electrifying stage performances, were his efforts to make people globally aware of the Black musical giants, whose shoulders he stood on with funky stiletto high-heeled boots.
Aside from producing and working with greats like: Mavis Staples, Miles Davis, Patti Labelle, George Clinton, Chuck D., Chaka Khan, Whitney Houston, Larry Graham and Earth Wind And Fire, Prince would also cover classics by many of the artists in concerts and on way, an endeavor that he need not have to do, given his own stellar and insanely vast catalogue.
In concert, Prince has covered songs by: James Brown, John Lee Hooker, Muddy Waters, Ike And Tina Turner, Charlie Parker, Dizzy Gillespie, The Jimi Hendrix Experience, Wilson Pickett, Stevie Wonder, Chaka Khan, Al Green , Sly And The Family Stone, Chuck Berry, Billie Holiday, Bob Marley, Sylvester, Public Enemy, BLACKstreet, Michael and Janet Jackson, Gnarls Barkley, Terrence Trent D'arby, Lenny Kravitz, Funkadelic, Graham Central Station, The Temptations, The Staple Singers, Sam And Dave and that's just naming a few.
He's also recorded classics by The Del-Phonics and The Stylistics on his albums.
Prince in his own unsuspecting way, was teaching the world about Black musical accomplishments and not just his own.
His words to Warner Bros record executive Benny Medina, who was chiefly responsible for signing Prince at age 19 in 1977 and allowing him to produce his 1978 debut album 'For You,' were: "don't make me Black!"
What Prince meant by that was that he was not interested in becoming a stereotype Black artist at the time in a glitter suit, complete with jheri curl and cheesy disco production.
Prince wanted to take Black music to a new level and redefine what it meant to be a Black man in the modern music industry.
Prince would be perceived as one who blurred the lines, musically, sexually and racially.
But in reality, Prince was setting everyone up for the kill. On the song "What's My Name?" featured on his 1998, triple c.d. "Crystal Ball", he sings, "You never would have drank my coffee if I never served you cream".
Those lyrics would account for the mainly white band The Revolution, he had at the pinnacle of his commercial success, the "Purple Rain" hit-album and movie.
After a blockbuster, album, film and tour, Price would then have predominantly Black bands for the rest of his career, a feat he would have not been successful at without white faces backing him to make white fans at the time feel safe.
Some of the best Black musicians on the planet would join his band over the decade like: Sheila E. , John Blackwell, Levi Seacer Jr., Mike Weaver, Rhonda Smith, Maceo Parker, Najee, Rosie Gaines, Boni Boyer, Larry Graham, Patrice Rushen, Morris Hayes and the list goes on.
Prince loved everybody but he especially loved Black people, his people.
On his last public appearance when he presented the Grammy Award for Album Of The Year, he said this before presenting the award to winner Beck, "Albums still matter, like books and Black lives, albums still matter, tonight and tomorrow.."
Rest In Power, Your Royal Badness,
"We r gathered here 2day, 2 get through this thing called life" – Prince Rogers Nelson(1958 – 2016)