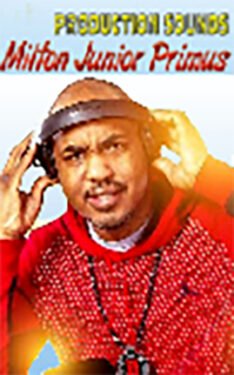 This article is my second wave of Carnival updates as Trinidad and
Tobago and the world prepares for "The Mother Of All Carnivals," which takes place February 20th & 21st.
I know the Soca lovers are expecting real time information about this Carnival season every time they open the Contact so I make sure that Island Scoop becomes the one stop for Soca news during this season.
So here're the top five topics, as foreigners are gearing up to fly down.
TEAMSOCA.COM
The number-one Soca station in the world and its boss "Dj Spice" has
been highlighted by Trinidad Guardian and Ebuzztt.com news. For their
hard work and consistency in keeping Soca music alive year round.
Unlike other stations that play Soca music seasonally, Teamsoca.com
has kept it 100% Soca 24/7 year round.
TeamSoca.com, an online station that features the top Soca deejays in
the world, was created by Trinidadian DJ Spice to help educate and
entertain the world about Soca music. Log in 24/7 Teamsoca.com
BUNJI GARLIN
2023 Carnival season, Bunji took the Lead with his Power Soca hit
"Hard Fete". This monster of a track is taking every stage show by
storm. It has become so popular in fetes this season that Bunji has
decided to put Hard Fete" into Road March contention. Bunji is looking
for his second Road March title in 2023, and what could be his first
solo title as well.
INTERNATIONAL SOCA MONARCH (ISM) CANCELLED
After being a fixture on the Carnival calendar for the past three
decades. Trinidad & Tobago's International Soca Monarch (ISM)
competition is cancelled, and Carnival lovers and artist's are disappointed. Many are saying maybe it's because Machel Montano had announced the date of his own concert, "One Show" on "Fantastic
Friday," the Friday before Carnival, a slot traditionally claimed by ISM. However, Geoffrey Wharton-Lake and Ricky Ragoonanan, directors of Caribbean Prestige Foundation which organizes and promotes ISM, stated financial constraints as the reason for the cancellation.
TRINIDAD KILLA
There's a saying "Everything comes in due time" and Trinidad Killa is
proof of that.
Trinidad Killa (Kern Joseph) known to be very controversial, outspoken and emotional on social media platforms can
be seen performing in almost every major carnival event this season.
From his breakthrough hit "Gunman In She Hole" in 2019 to now.
Trinidad Killa had created a solid repertoire of music such as Right Down, Weather Man, Corn & Pigtail, Power In Soca, Come Down From Dey and more. Trinidad Killa is considered this season's breakthrough artist.
CHUTNEY SOCA MONARCH
First let's be blunt! For a few years now, Chutney Soca has been on
the decline. Surprisingly 2023 Chutney Soca Monarch Competition had a record number of entries giving hope to a once collapsing genre. With 80 people who registered new songs for the competition, making it the
largest number in more than six years.
30 Chutney Soca Artistes move to the semi final round of Chutney Soca
Monarch, which is now held on Carnival Friday (Fantastic Friday) and is free to the public. Yes! Fantastic Friday is now in the South.
To all the travellers to Trinidad & Tobago Carnival be safe and for those who can't make it, continue to read the Island Scoop issues this
season or log in to Teamsoca.com for more Carnival updates. .
Be free to send your feedback on any of my articles to email –
Productionsounds@gmail.com or Instagram – @Productionjr