Eugene "Aunt Gene" Pennycooke (nee Roberts)
January 29th, 1931 – November 4th, 2022
It is with heavy hearts that we announce the passing of Eugene Pennycooke, in Montreal, on November 4th, 2022.
Beloved wife of Isaac Pennycooke, loving mother to late Veronica "Dean", Joseph, Bobby and Dave, cherished grandmother to Derek, Natacha, Chantelle, Sasha, Tamara, Maya, Kadeem, Troy and Brandon, treasured great grandmother to seven great grandchildren.
Aunt Gene will also be greatly missed by her brother Irvine Smith, her nieces and nephews as well as many other relatives and friends.
Visitation will take place at First Church of the Nazarene (455 R. Spring Garden, Dollard-des-Ormeaux, QC) on Friday, November 18th, 2022 from 2 pm to 9 pm.
Funeral service will be held at Rideau Funeral Home (4275 boul. des Sources, Dollard-des-Ormeaux, QC) on Saturday, November 19th, 2022 at 11 am followed by the burial at Rideau Memorial Gardens. 
Phil Tedmore Durant "JUICY"
Dec 17, 1945 to Oct 29, 2022
It is with profound sadness that we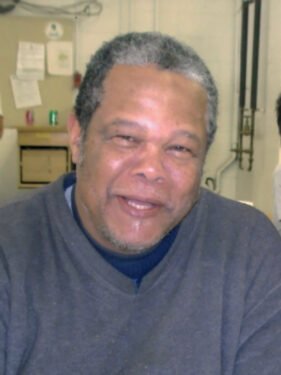 announce the passing of Phil Tedmore Durant "Juicy".
JUICY died at home on Saturday, October 29, 2022. He is survived by, Shirley Durant, his loving wife of 53 years.
Children: (Christopher) Philis Ann, Barbara, Caroline, Sandra, Denise, David, Donna and Claudette.
Grand Children: Patrick, Kevin, Edward, Raven, Howard, Fiona, Nakesha, Rad Jr, Myles, Tysha, Myca, Shante, Jeremiah, Zaire, Zinzy, Zenabi & Zakira.
Great Grand-Children: Zaris, William, Talisha, Amina & Prince Hue.
Brothers: Cyril, & Asmond. Sisters: Cornetta, Florita & Brenda.
Numerous nieces & nephews, great friends and acquaintances.
Although we cannot reach out and touch you, call you on the phone or visit you at home,
You are not completely gone from us. For as long as we remember you,
We can reminisce, laugh at experiences we shared. Visit you at your final resting place, and speak to you from our hearts, knowing that you hear. You are still family. You are still friend to all, and most importantly, You Are Still Loved. Death cannot change that.
Visitation: will be held on Thursday, November 10th, 2022 between 2:00 – 5:00 pm and 7:00 – 9:00 pm at Urgel Bourgie (Feron) Funeral Home at 1275 Dollard Boul, Ville LaSalle, QC, H8N 2J1.
Funeral service: will be held on Friday, November 11th, 2022 at 1:00pm at Urgel Bourgie (Feron) Funeral Home at 1275 Dollard Boul, Ville LaSalle, QC, H8N 2J1.
Interment: will follow at Mount Royal Cemetery, at 3:00pm at 1297 chemin de la Forêt, Outremont, QC H2V 2P9.
Reception: will be held on Friday, November 11th, 2022 between 5:00 – 7:00pm at Urgel Bourgie (Feron) Funeral Home at 1275 Dollard Boul, Ville LaSalle, QC, H8N 2J1.
Ralph Barnes
Sunrise: January 6, 1949 – Sunset: October 6, 2022
Ralph Barnes was born in Barnes Hill village and attended the St. Georges Anglican Church.
He emigrated to Montreal in 1984 and was an active member in the Antigua and Barbuda Association.
He was the husband of Rosalind Martin Barnes and father of six.
Ralph passed suddenly while attending his brother's funeral in Antigua. Funeral arrangements will be announced at a later date.
In Loving memory of
Tracey Kirkon
Sunrise Nov. 1, 1977- Sunset Nov. 18, 2021
Thoug
h your smile is gone
And your hands we cannot touch
Still we have swo many memories
Of the one we love so much
God has you in his keeping
We have you in our heart
Forever loved and missed dearly
By your mom Beverly, grandmother Loleta, aunties
Caroline and Yvette; uncles Keith and Michael and the entire family.
In Memo
ry of
Duncan Crouch
Sunrise: June 3, 1929 – Sunset: Nov. 9, 2012
It's been 10 years
Death leaves a heartache no one can heal,
But love leaves a memory
No one can steal.
Gone but not forgotten.
Always in my heart,
Your wife Maggie.