Joyce Ceretha Rice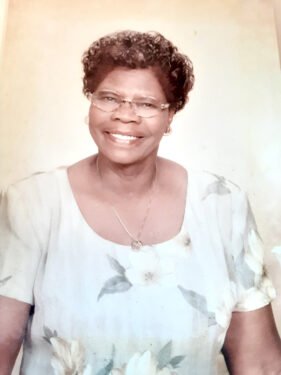 It is with deep sadness that the family announces the passing of Joyce Ceretha Rice (née Luke) on Friday May 6, 2022 surrounded by her loving family.
Wife of Clyde Rice (1934-1996); she is survived by her 3 children, Wayne (Patricia), Sharon, and Patrick (Cindy). Cherished grand-mother of Qwintyn, Tyanna, Alisha, and Brielle.
She is also survived by her sisters Elva, Lolene, Hazel; brothers Granville, Henderson, Eric; a niece, several nephews and cousins.
Her body will repose for viewing on Tuesday, May 24 from 2:00-5:00pm and from 7:00-9:00pm; Wednesday, May 25 from 9:00 – 10:30am at Urgel Bourgie – Feron, 1275 Dollard Ave., Lasalle, Quebec H8N 2J1.
Funeral services will be held on Wednesday, May 25 at 11:00am at Trinity Pentecostal Church, 1050 Shevchenko Blvd, LaSalle, Quebec H8N 1N6.
Interment at Mount Royal Cemetery, 1297 Foret Rd, Outremont, Quebec H2V 2P9.
In lieu of flowers, donations can be made to the MCH Cedars Cancer Centre or any charitable organization of your choice.
The link for the live broadcast of the funeral: https://youtu.be/9ddroByYDaM
Mrs. Zeloria Urelda (Jones) Kennedy
Sunrise: November 12,1942 – Sunset: April 19,2022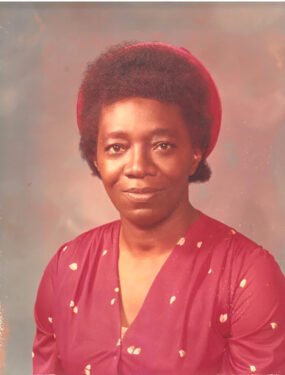 In loving memory of Mrs. Kennedy, she was a beloved wife, a nurturing mother, a caring grandmother, a sister and an aunt; also to her extended family and friends we share this great lost but celebrate her legacy and cherished memories. Her infectious laughter and humorous character were displayed each day that she lived here on earth.
She was a strong believer in the Apostolic doctrine and lived her life by ministering the goodness of God to all her encounters.
Sleep on Mrs. Kennedy and take your rest. Thou good and faithful servant. Always and forever in our hearts, till we meet again.
Remembering
Otis Lloyd Lewis
Sunrise: March 17,1970 – Sunset May 19, 2003
A million times we needed you,
A million times we cried,
If love alone could have saved you,
You never would have died.
If all the world was ours to give,
We would give it yes and more,
To see you coming up the steps,
Walking through the door.
To hear your voice and see you smile,
To sit and talk a while,
To be with you that same old way,
Would be our fondest day.
A heart of gold stop beating,
Two smiling eyes closed to rest,
God broke out hearts to prove to us,
That he only takes the best.
Forever missed by your loving family and friends.