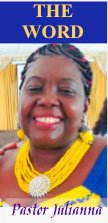 Do you know where the command centre of your body is? it's not your mouth nor your heart but it's the mind.
Though we have a wealth of organisms, systems and organs that make up the human body and enable us to function in health. We cannot function without our minds. If you lose your mind, you can no longer function.
No matter how healthy you are or the amount of hours you spend in the gym your mind is what you should exercise most.
What is the good in having a pumped up muscular body if you were to lose your mind? Without your mind, your witt; your ability to socialize or to communicate adequately; how much value would those muscles and that nice fit body have?
Our bodies are important vehicles that allow us to experience life and get around but the body needs the mind to direct it, instruct it and guide it. The brain helps to regulate the body and is also an interpreter for what we feel and experience in our world.
Despite immense scientific advancements in the medical field, both the body and the mind remain mysteries. Indeed you are wonderfully and fearfully made.
The mind is a beautiful and marvellous part of who we are. Physically it is your brain and neurological system whereas figuratively it is your thoughts, your ability to reason, to think and perceive.
What does the Bible say about the mind?
2Corinthians 4:4 tells us that " Satan, who is also the god of this age; has blinded the minds of unbelievers, so that they cannot see the light of the gospel that displays the glory of Christ." This means that there are many who hear the truth yet renounce it. This means that they are blinded from seeing the truth of knowing Christ as God.
Those who see His truth, however, begin to be transformed to become more and more like Jesus.
If you are already a believer praying for friends, family and your employers; might I urge you to pray for their mind that whatever veil Satan has put on them would not blind them as he intends. For many it is not that they do not want to live the life that Jesus has promised nor that they do not want to know the love of God but rather many are blinded.
You may tell the blind man that there is a stream of water at a certain distance. You can see it and taste it. You can even try to direct them but because of their blindness there is no guarantee that they will get to it. This example is only of visual blindness. Imagine now blindness of the mind.
This is why the Word of God encourages us to read the Bible to shield and regenerate it. In Ephesians 4:23 we are told to be made new in the attitude of your minds; Instead, let the Spirit renew your thoughts and attitudes. and to be renewed in the spirit of your mind."
Your mind can also express its worship to the father. This is why brother Mark tells us in
Mark 12:30 "Love the Lord your God with all your heart and with all your soul and with all your mind and with all your strength."
Dear readers protect your mind with God's word. Read it everyday like a vitamin and may the light of God's truth shine bright in your life.
I invite you all to come and experience the light of God's word and the brilliance of his love at House of Prayer For All Nations Church on Sunday at noon. All safety measures are in place. Come and let your mind and body worship the Lord together with us.