Mayor Napoleon Coderre
For almost fift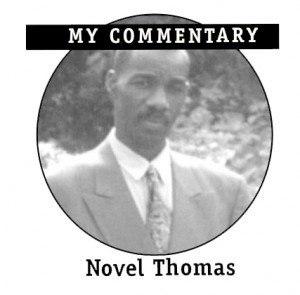 een years Denis Coderre was a Member of Parliament, where he held two portfolios, as Secretary of State for Amateur Sport and Minister of Immigration, as well as various non-cabinet positions the duration of his years in Ottawa.
Maybe he concluded that he would never attain the highest political office in Canada, so Mr. Coderre in an opportunistic move quickly jumped at an opening to delve into Montreal municipal politics.
It was an election year, with the mayor at the time, Gerald Tremblay, swept up in a tsunami of rumours of collusion and corruption, and all sorts of shenanigans at the highest level at City Hall. [According to reports there was all kinds of shenanigans happening at city hall "right under the mayor's nose" as the old saying goes. What was especially galling for Montrealers was the mayor's admission that he "didn't know" what was happening in his administration, including a cabinet so stuffed with money the culprits had difficulty closing the door.]
With all that news of corruption circulating, it became increasingly evident to Montrealers–including the mayor himself–that his tenure was untenable. So he scheduled a news conference, and a few days later announced he would not be running in the coming elections.
Coderre arrived in Montreal in 2013 like that girl's "wrecking ball", posing like a political populist with all sorts of grandiose ideas. Mayor Jean Drapeau, Part 11, some wondered? And he jumped headfirst into the election pool of candidates vying to takeover from Gerald Tremblay. His political plan was to shakeup politics in Montreal city, beginning with cleaning up corruption… He won.
And just about everything the mayor continues to do is with fanfare. For some Montrealers he has become irritating, others say they like his style, "his go get 'em attitude."
After all, by his admission, he is a 'hands-on' man who likes… wants to get things done. And would resort to any stunt – donning construction helmet, donning waterproof paraphernalia and being lowered into a city sewer, taking a jackhammer to concrete to show his opposition to the installation of Canada Post mailboxes, etc. The mayor likes to attract media microphones and cameras. Or to use the old adage, he "never saw a mike he didn't… doesn't like."
It's all about the Coderre administration doing things differently, about changing the way things had been done under the previous administration.
But don't tell that to the people of Montreal North where change is happening as a result of the previous borough mayor was forced to resign in January because of sexual improprieties.
With a vacant position, many thought that given its relatively large Haitian constituency, Mayor Denis Coderre would demonstrate some progressive thinking and show tangible evidence of "inclusiveness", something he has mentioned in the past. Many thought he would step outside the box—his racial, cultural comfort zone—and nominate one of the qualified Haitians in the borough, one Kerlande Mibel, whom many Haitians, and I imagine some other nationals in the borough thought is eminently qualified.
[Didn't Marvin Rotrand who is in regular contact with Denis Coderre, and has been on a 'visible minority inclusion' mission whisper, or shout in the mayor's ear about the paucity of "visible minorities in municipal politics?"]
But "change" has limits; the mayor chose one Christine Black, a White woman, to represent L'Équipe Denis Coderre pour Montréal, whom he says will be able to represent all groups … Christine is very close to the Haitian community and to other communities. She's truly an amazing link to all of them … and you will witness that during the campaign…It's time to focus on the future and Black will bring a lot of new ideas and skills to his team…she is well connected with many groups in Montreal North."
Here's hoping the Blacks in Montreal North will give Mayor a political backhand and vote in the April 24 by-election for Kerland Mibel, that Haitian woman. She'll be bearing the Projet Montréal banner.
Here's hoping Mayor Coderre will understand that there's more Black people, qualified Black people than Franz Benjamin.