Our fears limit our potential…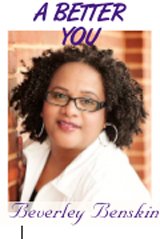 It's a new year filled with promise and possibilities, but remember before anything can change in your life you have to ask yourself the right questions.
What do you want to change in your life?
Are you nurturing your mind, body and your spiritual life?
What are you hoping for?
What truly matters to you?
Why do you want to change?
Are you aware of your strengths and weaknesses?
Are you taking life for
granted?
What are you afraid of?
Where are you now?
Where do you want to be?
When was the last time that you learned something new?
What hurt do you need to heal?
How do you presently feel?
How do you want to feel?
Are you willing to do the hard work?
What 2019 thoughts, feelings, behaviors and/or people do you need to let go of?
What do you want to accomplish in the upcoming year?
Remember…
It's important for you to realize that you have what it takes within you to create and design your new year and if you don't know which direction to go then continue to seek God and He will guide you.
Seek his will in all you do and he will show you which path to take – Proverbs 3:6
"For I know the plans I have for you," declares the LORD, "plans to prosper you and not to harm you, plans to give you hope and a future" – Jeremiah 29:11
You can't continue to let fear block your blessings and you can't continue to procrastinate and put your plans off.
The fears that you don't face will limit your ability to move forward. Our fears limit our potential!
This process is not about making another New Year's resolution; it's about making daily consistent changes.
Let me re-emphasize that… It's not a resolution; it's about making choices that will move you closer to your desired goal and doing the hard work necessary to get you there.
If you desire change you have to look at your reality. You have to acknowledge your truth.
Once you have the truth in front of you then you can decide what changes need to be made in the upcoming year.
Sometimes you have to leave some things in the past so that you can experience a better future.
What will it take to get you to the next level?
Remember…
Wishing for your situation to be different seldom brings about any permanent changes; but making a decision, creating an action plan and then implementing your plan will begin your journey towards change.
It's time to start living your best life! You were created to fulfill your unique calling, let's move into the new year with 2020 vision.
Happy, healthy and blessed New Year to everyone!
Your Life and Grief Coach,
Bev.