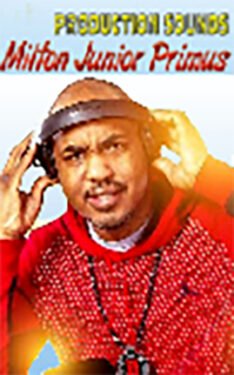 Approximately one month away till the Canadian I AM SOCA (Long Live Soca) tour reaches Montreal. On the Victoria long weekend, the tour which starts Friday May 19th in Toronto with the theme (Soca Army) comes to Montreal on Saturday May 20th with the theme (Soca Paradise).
I Am SOCA first came to Montreal as an annual event Victoria weekend 2018. For those who never attended or don't know what a I AM SOCA Event is…. It was created by a group of New Yorkers of Trinidad descent that calls themselves "Rastarz Promotionz". I AM SOCA is a 100% Soca event that hosts the top International Soca djs and Soca artists from around the world.
Swady Primus from "Rastarz Promotionz" is the the backbone of this event founded in New York City and his focus is on making sure its a global success and continue to enhance the SOCA Culture.
The I AM SOCA Event has taken its vibes to stopovers in Miami, Boston, Washington, Barbados, Trinidad, New York, Grenada and Bermuda.
This year, I AM SOCA features Freeze International for the first time on the Canadian tour. Yes! He will be here at the new club Suite Six62 located in Lasalle.
Sean "Freeze" Jennings the man behind #SSS (Secret Soca Society) was born to play music. He has been playing music since the age of 6. Born to a mother of American Southern roots and a father from Trinidad, his musical taste is very vast. Living in New York City, Freeze started off as a very humble individual and remains so to this day.
It was always about the music and the vibe of the people and not the fame or glory. He is well known for his regular slot on the #1 online Soca station Teamsoca.com. which you can hear him regularly during the week.
Freeze International is the man behind #SSS (Secret Soca Society) brand. #SSS (Secret Soca Society) is another all Soca event that has been making waves in the United States over the past few years. So, look out for Freeze International, May 20th as he brings the heat to I AM SOCA (Soca Paradise Edition) at club Suite Six62.
For tickets or information
on any I AM SOCA events checkout www.IAmSocaEvent.com.