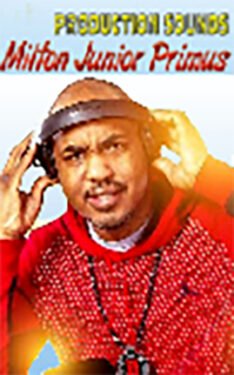 On Saturday May 20, Montreal party goer will be enjoying the I Am Soca party for the first time at an amazing venue called Suite Six62.
Last issue, I introduced you to DJ Freeze International who will be for the first time on a Canadian I AM SOCA tour called (Long Live Soca). It reaches Montreal on Victoria long weekend and the theme is Soca Paradise when party-goers are asked to wear the brightest of colors.
But having a quality event also means having a quality venue. That's why we'll be at Suite Six62, which fits that description perfectly.
The place located at 662 90e Avenue, LaSalle, QC H8R 3A1, is Black owned and operated. And with recent changes in ownership, is newly renovated is even more accommodating, and beautiful. Spacious and elegant Suite Six62 has been serving as a space for community events for over 20 years.
For the upcoming I AM SOCA event the ownership at Suite Six62 are turning out to be an experienced partner, offering us a dedicated team to help us throughout the process of hosting functions there. They're flexible, welcoming, supportive and ready to help us to make our event a success.
As such, I AM SOCA as well as Suite Six62 team are excited for the Soca Paradise edition on Saturday May 20.
I AM SOCA features top international Djs like Freeze International and Riggo Suave as well as Montreal best, Mr. Vik, Energy Squad and Production Sounds.
At Suite Six62 you can host any reception from birthday parties, to baby showers to fundraisers . They are only limited by what your imagination can create in the space. Follow them on Instagram and Facebook.
Feel free to send your feedback on any of my articles to Productionsounds@gmail.com or Instagram @Productionjr