Most popular… Least expensive… easy to install
There is a re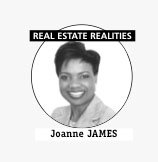 ason why asphalt shingle roofs are one of the most common types of roofs used in North America.
First introduced in the early 1990s asphalt shingle is an American invention that  has become a favorite for home owners and installation professionals. It is fairly inexpensive and fairly simple to install.
The primary purpose in roofing shingles is to serve as a waterproofing agent. Asphalt holds the granules in place and contributes to the overall strength of the roofing shingle.  The superior asphalt will stay flexible, will not dry out, become harden or brittle for the expected life cycle of of the shingle.
Today there are three types of asphalt roofing shingles on the market: strip asphalt shingle, dimensional asphalt shingle and  premium asphalt shingle, all come with individual characteristics and strengths.
Strip asphalt roofing shingles are single-layered, designed to look like slate.  They are the lightest available on the market and sach shingle provides resistance to blow-off and tearing.
This type of  shingles are used mainly by home builders who manufacture lower cost homes or purchased by homeowners wanting to replace their present roof with materials that are less expensive.  The life expectancy of this type of roofs is approximately 20 to 25 years providing that this roof has a pronounced slant, good ventilation, indirect exposure to the sun and regular maintenance.
Dimensional asphalt roofing shingles are manufactured as multi-layered products providing a thicker and richer appearance on the roof with a multi-dimensional look system. This type of roofing is heavier in weight than strip roofing shingles and comes with a more improved warranty protection, ranging from 30 years to lifetime
Premium asphalt roofing shingle is a laminated type of  shingle that have a different appearance compared to the traditional dimensional asphalt roofing shingles. This type of roofing has a different aesthetic appearance but most importantly comes with additional qualities such  as impact resistance or solar reflectivity, which can extend the life expectancy of the roof and also provide lower energy costs.
Asphalt shingles can be  organic base or fiberglass base. They are both made from modified asphalt applied to one or both sides of the manufactured base, covered with slate, schist, quartz vitrified brick or ceramic granules and the back side treated with sand, talc or mica to prevent the shingles from sticking to each other before use.
The top surface granules block ultra-violet light, which causes the shingles to deteriorate, provide physical protection of the asphalt and gives the shingles their color.
No one should be  without a roof above their head, so choose carefully.
Stay connected for more roofing information in our next article…. from Your Realtor at (514-947-8240).