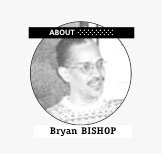 500 Trinidadian young women and under-aged girls caught in Internet sex net

Over the last couple of weeks nude photos of more than 500 Trinidadian young women and under-aged girls have been showing up on international pornographic sites.
Upon hearing this, my first reaction was to question the wisdom of these women (some of whom were posing for or sending nude pictures to their boyfriends) until I found out that a large number of the photos were of current and past students of the University of the West Indies' St. Augustine Campus.
I then realized that they were simply educated fools, and was reminded of what the old folks used to say, "common sense make before book sense."
Many of the stories were about young women falling for the charms of the male perpetrators who were students in the medical faculty of the same university. Some of the perpetrators were scholarship winners competing with their friends to see who could score the most pictures.
Needless to say, the women were devastated and outraged even to the point of some having suicidal thoughts, all because they trusted these men.
One medical student said that she sent naked pictures of herself to her then boyfriend and after they split up he started making fake profiles on Facebook and Instagram to share the pictures and also placed them on several porn sites.
The women are also concerned about what impact the posting of these images would have on their careers.
The problem, however, is that the pictures have now become part of the global internet with the photos being viewed as far off as Pakistan, and efforts to take them down are proving to be futile.
Apparently, the problem is one of "mirror" sites which store the contents copied from one website to another and which pop up when a site is taken down. In one case as many as seven sites were taken down only to have them appear elsewhere.
Now that some of the women are getting together to expose the perpetrators, the men are now threatening to post even more pictures of the women actually having sex.
There is, of course, a huge lesson here for young women who may not understand the technology and who (in the heat of the moment – both literally and figuratively) feel that their so-called boyfriend is for real and that nude photos shared with him will be solely for his private consumption.
The lesson then is quite simple: do not do it even if 'lover boy' pleads with tears of blood.
We live in an age where the technology is helpful. For those of us who migrated from our home countries a long time ago it is impressive that we can Skype or send an instant email to our families compared with having to wait two weeks for a letter delivered by Canada Post.
At the same time, we hear of young girls 'sexting' with their boyfriends or sometimes with complete strangers on the internet, which is completely crazy, and for which they do not consider the long-term impact on their later life in terms of jobs and careers.
And there are many similar stories such as the young lady who sent her phone to a repair shop only to later find on the internet the naked pictures of herself which she had stored on her phone. Women have to understand that with hackers there is no privacy on any tech device.
With the current technology I would imagine that the internet is a go-to place for employers trying to decide on the hiring of a potential employee or even for colleges and universities deciding on scholarships.
I would hope that this experience would serve as a wakeup call to all the women involved, and as notice to young women everywhere to think before you act.
Lover boy's tears of blood are not worth the lasting damage.