A few more days before it's officially Fall season and the government has been warning us to brace ourselves for the second wave. Maybe music therapy can help us through the second wave.
After my long absence from my Community Contact column, I'm back with a new online Soca mix titled "SOCA IN YUH 514" that can become your personal musical therapy during these tough times.
No one would have ever expected that abruptly, in March 2020, life, as we know it would be turned upside down.
The music and party scene has been hit hard by the coronavirus with live performance revenues the biggest casualty.
A six-month shutdown has been estimated to cost the Caribbean music industry millions of dollars, with longer delays as they predicted to be even more devastating.
You miss normalcy? I know… me too!
This year, 2020 has been unlike anything we have ever experienced and yet here we are going through it.
I could be discouraging and say that things may never get better but let me be optimistic here and play with the idea that we will be back to our lifestyle as it was before the pandemic where we can enjoy concerts and other events likes carnival and parties.
The coronavirus (COVID-19) pandemic is stressful for all of us. Fear and anxiety about our new norm and what could happen can be overwhelming and cause strong emotions in adults and children.
Many say that there's a "new normal" as COVID-19 pandemic has changed life, as we know it. But it's still difficult to determine what the future will bring.
During the summer rates of infections began to slow down and in many hard-hit areas, early signs of recovery were appearing. So the government has started to slowly reopen businesses, public areas and more.
As you all know, safety has always been my #1 priority since the beginning of this pandemic.
And I have been doing my best to follow the COVID-19 guidelines that have become our new normal.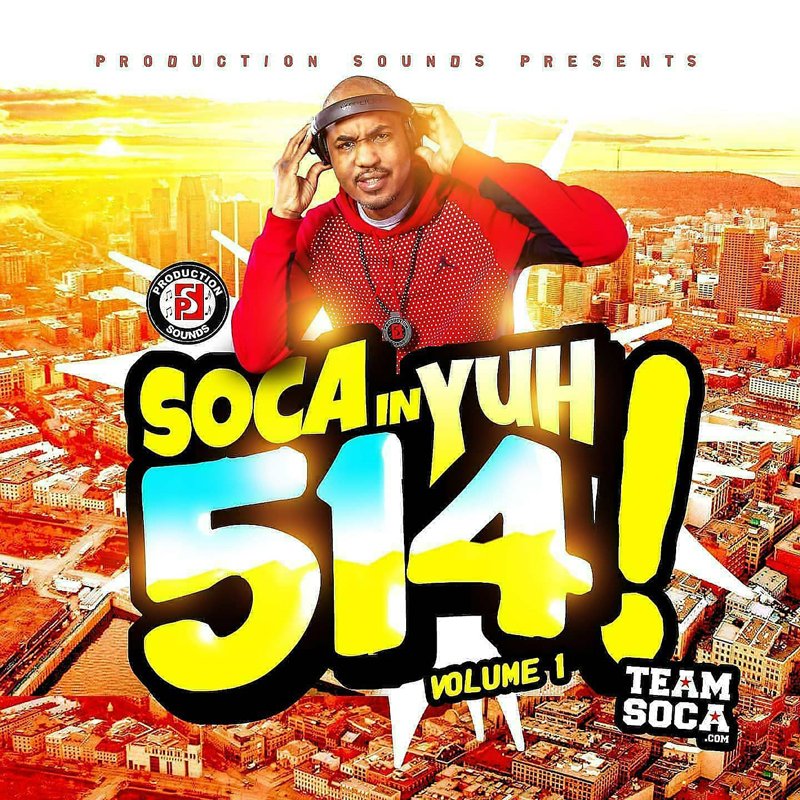 That why I think it's so important that we continue to follow the guidelines:
Social and physical distancing; staying at least six feet away from anyone not living in your household can help you prevent infection; washing your hands for at least 20 seconds frequently throughout the day, or using hand sanitizer, is an effective way to avoid getting sick with the coronavirus or other germs.
Also wearing a facemask protects others from illness if you're carrying the virus and don't know it.
Finally practice safe grocery shopping and food handling and the list goes on….
Like most of my supporters, I've been laying low and keeping quiet but working hard on creating this special project, which I titled: "Soca In Yuh 514".
Public health actions, such as social distancing, can make people feel isolated and lonely and can increase stress and anxiety.
However, listening to music is a form of therapy.
Music therapy is an effective therapy to heal depression, maintain our sanity as we gear up for the second wave of (Covid-19). Here's the direct link to my Soca mix title "SOCA IN YUH 514"
https://soundcloud.com/junior-primus/soca-in-your-514-volume-1 ,
Or search Junior Primus or Soca in Yuh 514 in www.soundcloud.com. This is the official Soca mix for all Soca lovers and contains 1hr 30mins of party, radio and new hits featuring music from all Caribbean islands. So Download, Play, Share and enjoy the mix.
Island Facts:
September 19, 1983 – The twin island nation of Saint Kitts and Nevis gains Independence from the UK.
September 25, 1970 – The first scheduled flight from a Pan Am Jumbo Jet arrives in Jamaica marking the beginning of a new age in tourism on the island and in the region.
.
Be free to send your feedback on any of my articles to
Productionsounds@gmail.com or Instragram: @Productionjr