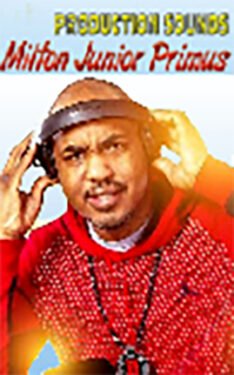 First and foremost I would like to offer my condolences to not only Loveman Kent's family and friends but to our whole community. Loveman Kent passed away Wednesday, January 5, 2022.
He will always be remembered to many as Montreal Soca ambassador.
Trinidad & Tobago Carnival will be returning in 2022, but with some
major changes.
On its Facebook page, The National Carnival Commission of Trinidad and Tobago (NCC) is labelling the modified celebration a "A Taste Of Carnival 2022."
So far what we know is that the carnival is for persons who are fully vaccinated against COVID-19. And according to the Ministry of Tourism, Culture and the Arts there will be no fetes or parties, only concert type shows.
Not long after the government's announcement an initial list of events was circulating online, which was exposed as fake.
At a press conference on Monday, January 31, the NCC, was expected to release an updated list of events.
Among the list of shows expected to be on the calendar of events
For "A Taste Of Carnival 2022" are calypso tents, calypso competitions: Extempo, Junior Monarch and Monarch including the popular Calypso Fiesta and the Canboulay Re-enactment.
As well there will be presentation for Individuals, King and Queens, a Brass festival and Rapso Explosion.
Many of the top steelbands will also be in the spotlight at a presentation themed: "Safely, We Jammin' Still."
Shows are expected to be held at venues in Port of Spain and San Fernando.
All champions to be crowned at the grand Dimanche Grande Show on Sunday February 27.
After missing carnival for a year due to the Covid-19 pandemic,  many in T&T are looking forward to "restarting the mas."
Speaking on the decision to okay the carnival for 2022, T & T Prime Minister Keith Rowley said, "We have received good advice, after extensive consultation, about Carnival. Carnival 2022 will not see street parades, unvaccinated gatherings and wild public partying, but there is room for 'safe-zone' venue-specific events where some elements of the festival can be sampled as a Carnival microcosmic mosaic with a difference."
Carnival 2022 closes on Monday, February 28 with and Tuesday, March 1.