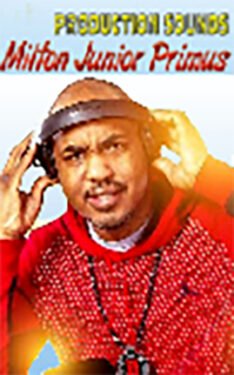 The end of the summer is not the end of Caribbean entertainment. Good things continue into October and November, such as the release of new Soca, Miss Diva album launch and the Hindu celebration called "Diwali".
Miami Carnival falls Sat, Sep 30, 2023 – Sun, Oct 8, 2023 and most Soca lovers know that after Miami Carnival is the time that 80% of Soca artist are releasing their 2024 Soca hits. We have approximately two months left before we hit the year 2024. January 2024 is the beginning of Trinidad Carnival season, hence i'm insisting my Soca lovers tune into Soca Sessions on CKUT 90.3FM or www.ckut.ca every Saturday morning from 2am to 4am, as they are airing all the new Soca as it's released.
On Saturday October 28th, Miss Diva will be launching her new album at the Jamaican association. Miss Diva is an established Canadian reggae singer who's origin stems from Montreal. Her infusing Reggae with Soul has become her trademark and the signature by which her music releases are known. After two long years, the album title "Number One Girl" will finally be released. This released event will feature live from
Toronto Canada Richie Flo, Donna Makeda and much more Backed by the Uprising band .

For more info contact
(514) 588-8669
Sun, Nov 12, 2023 is Diwali. Known as the "festival of lights" , it is Celebrated by Hindus, Sikhs and Jains for a variety of reasons but the main theme is the triumph of light over darkness and good over evil. This time of the year is when they take a look at one of the most significant festivals in east Indian culture. Diwali, the festival of lights, has also become a cultural event in North America that's celebrated with sweets and special foods. I encourage everyone to learn about Diwali, when it occurs, and common traditions! In times like these we surely need light over darkness.
Island Facts :
– Oct 14th 1983 – Grenada leftist coup under vice-premier Coard
– Oct 15th 1994 – President Jean-Bertrand Aristide returns to his seat
in Haiti after living in exile after a 1991 coup.
Be free to send your feedback on any of my articles to Productionsounds@gmail.com or
Instagram :
@Productionjr