Rosie Awori (LJI)
"Africa has lost a stalwart of Pan-Africanism and a charismatic continental statesman…"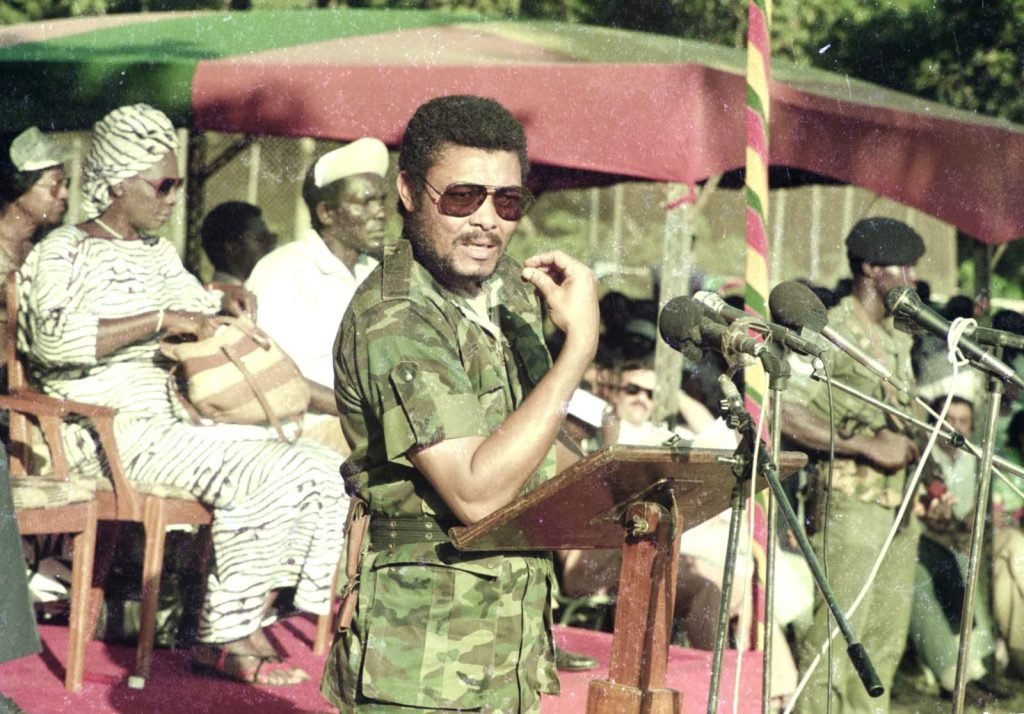 These are the sentiments of current Ghanaian president, Nana Akufo-Addo after the demise of former president Jerry Rawlings at age 73 from COVID-19 complications.
Rawlings is remembered for his two military coups in 1979 and 1981 that were marked by executions of senior military officials before finally becoming the democratically elected president in 1981. He was backed by a radical underground organisation known as the Free Africa Movement, who envisioned a united Africa free from corruption and colonial or "western" interests.
Born Jerry Rawlings John on 22 June 1947 in Accra, Ghana, to Victoria Agbotui, a Ghanaian and James Ramsey John, a chemist from Castle Douglas in Kirkcudbrightshire, Scotland. He grew up in Ghana and after high school joined the Ghana Air Force. On his application, the military switched his surname John and his middle name Rawlings.
Mr. Rawlings brutal beginnings may have left a stain on his legacy as many remember his military rule marred by public style executions and incarcerations. He later expressed regret about his authoritarianism
"I am still aware that we in Ghana do not like bloodshed," he said at the time.
"I personally do not like it. I mean, I'd rather, let's say, confiscate a man's wealth and bring him down to the level to which he's brought us just to give him a taste of what life has been, what he's done to us."
Yet, Rawlings is often credited as the one who liberalized Ghana's economy in the gold and oil sectors. He was also seen as a champion of the poor and initially frowned upon western influences in Africa. Although he appeared to have the textbook makings of an African military dictator his later years were more right leaning and took a bend towards democracy.
He led Ghana until 2001 when he handed power over to John Kufour of the opposition party who had defeated Rawlings' vice president in the previous year's election.
After stepping down, Rawlings remained a power broker in Ghanaian politics while serving in various international diplomatic posts, including as the African Union's representative in Somalia.
A week of national mourning was announced in Ghana for the country's longest-serving leader, who oversaw the transition to multiparty elections in what is now one of Africa's most stable democracies.
John Mahama, presidential candidate of the National Democratic Congress (NDC), founded by Rawlings, announced that he is suspending campaigning for next month's elections.
African Union Commission chairman Moussa Faki Mahamat said "Africa has lost a stalwart of Pan-Africanism and a charismatic continental statesman".
While Liberian President George Weah said "Ghana, Liberia and Africa will miss a great leader".
"Liberia remembers his immense contribution to the attainment and sustainment of peace during our dark days of our own history," he added in a tweet.
Love him of hate him, thanks to Rawlings, Ghana is now seen as the bastion of pan Africanism.