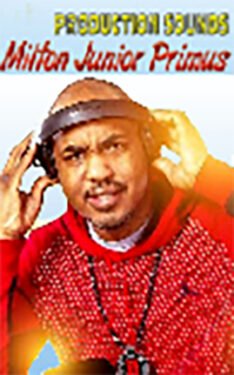 Let me first and foremost wish all the Community Contact readers and Soca and Reggae lovers a Happy, Prosperous and Healthy New year.
As most of us are fortunate to see 2023, others are not.
We have lost iconic calypsonian Leroy Calliste, also known as Black Stalin, who has died on Wednesday December 28, 2022 at his home in San Fernando, south Trinidad and Tobago at 81 years old.
The Black Man as he is called has been ailing for a while. Two days before his 73rd birthday, in September 2014, he suffered a stroke after a performance and never quite recovered.
In the more than 60 years that he has been in the calypso arena, Black Stalin defined himself by offering his fans the best of political and social commentaries, while provoking them to party along with his music.
He started in 1959 in San Fernando, and went on to capture the world, winning the Calypso Monarch of Trinidad and Tobago title on five occasions , in 1979 1985, 1987, 1991 and 1995.
His winning renditions in 1979, Caribbean Man and Play One provoked widespread debate at the street and academic level.
Over the years Stalin maintained his place as a force on the calypso world with hits such as "Ism Schism," "Wait Dorothy," "Mr. Panmaker, " "Bun Dem" and "More Come."
In 1999, Stalin was crowned Calypso King of Kings for his rendition of "Black Man Feeling to Party", "Wine, Boy" (aka "Wine, Dhanraj, Wine".)
In 1987 he was also awarded the Hummingbird Medal (Silver) for his contribution to Trinidad and Tobago culture.
In 2008, he was conferred an honorary Doctor of
Letters (DLitt) from the University of the West Indies.
Black Stalin leaves to mourn his wife and five children.