Muhammad Ali. Originally published June 27, 1976. Scanned for Hollywood Walk of Fame Project.
THE KIND OF MAN HE WAS
My admiration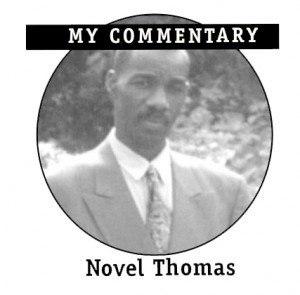 of, and respect for, Muhammad Ali grew in the 60s and 70s, and onwards, during that intensifying period of Negro… Coloured peoples' agitation and frustration with continuing marginalization and institutionalized acts of repression.
An incipient awakening (consciousness-raising), paralleled by civil unrest was happening. Black people were shedding that coat of docility and donning one of activism.
And as things unfolded I was being schooled, (re)-educated, becoming increasingly aware of political and social realities… their perception (of us equated with docility) had become untenable.

[I remember having a conversation with my mother after watching a news story on our 'black and white' TV. At the time the younger me said something cliché like "Why can't we love one another?" Singer Timmy Thomas later came out with a song, "Why can't we live together?" Various artists, including one Drake, have sampled it. How naïve and stupid of me back then. Decades on there have been tangible and intangible change. But that institutionalized racist ethos is like granite.]
All the anti-Vietnam and other songs along with TV images highlighting the social turmoil of the era, were informing me; most importantly they helped me to forge an identity, ideology and social, human (humanitarian) outlook of sorts. I realized that I was living in a society with institutions embedded in an ethos that white was… is right, [and] Blacks should stay back, or something to that effect.
But Black people were "not having 'none of it' anymore."
Chants of "[…] Burn, Baby Burn… Black Power…! Were resonating. And my consciousness-raising was being buoyed and driven by songs of the day: Say it loud (I'm Black and I'm Proud); Black Day in July; War; Stop the War; Bring the Boys Home; The Eve Of Destruction; Don't call me Nigger; Strange Fruit; Mississippi God Damn; Everyday People; Make me Wanna Holler; Ball of Confusion; We Who Are Darker Than Blue; Keep On Moving. The list of socio-political, anti-war and anti-racism consciousness-raising "songs of the times" is lengthy.
Yes, those "songs of the times" and many other relevant ones that were brought to my attention by elders, along with black and white TV images of turbulent social times became embedded in my mind, [forging] my worldview on the trials and tribulations of Black people, globally. Furthermore I began to understand politics [and political manipulation of the people], and the uselessness of war.
And there was a song, "Float Like a Butterfly, Sting Like a Bee," heralding the presence of one Muhammad Ali.
For people whose interests in life transcend individual and selfish needs and objectives… the legacy (life and times) of Muhammad Ali is one to emulate, not in the ring of course, but through actions and contributions—small or otherwise—to the betterment of society. In this case I'm thinking about Black peoples' seemingly generational preoccupation with finding and cementing our place on the landscape and minds—the ethos—of the society we happen to live in.
For talking too much among other [Black] 'faux pas' of the day, Muhammad Ali was punished: stripped of his heavyweight title, and effectively deprived of the right to earn a living for several years. Through all that time, and coupled with systematic pressure, he never buckled. He was a man of conviction, as embedded as those of the institutional forces he was up against.
Yes, he was disliked, hated… by whites and Blacks alike. By the former for being "Black, too loud, arrogant, too everything that went against the status quo of the day. And by passive Black people who stayed far from him for shaking that Poplar tree (of institutionalized racism and other debilitating social conditions impacting Black people) too hard.
Nevertheless, as most stood by in fear and silent admiration of the man, they were being vicariously emboldened [by Ali's stance] on the issues of the day. He became another [Black] catalyst for change, as Negroes… Colored people began to agitate for [our] Civil and human rights…
So, just like many Black icons who preceded him—or as a well-known and conscious Black rapper recently stated in paying tribute to another departed Black icon, "transitioned"—Muhammad Ali left a legacy for all who want to make a difference (by becoming engaged) to emulate. That's all I could think of every time I saw or heard the name Muhammad Ali.
From the moment he ditched his "slave name" Cassius Clay, he once said in one of his numerous interviews, on the way to (embracing) his new identity and faith, Muhammad Ali was a man on a mission, on a different trajectory, to vocalize those matters of socio-political import that were negatively impacting millions of Black people primarily in America, the descendant sons and daughters of the slaves who were still being constrained by institutionalized vestiges of slavery. But he had a long view, so he also gave voice the issues impacting others around the world whom were searching for some sort of socio-political Nirvana. In demonstrating and expressing solidarity with suffering peoples of the world (victims of war, racism, poverty…) he was a "man of the world."
It was interesting to listen to CBC Radio's Cross Country Checkup last Sunday 5th as several callers (some of whom met Muhammad Ali) were afforded an opportunity to reminisce about a sports icon (some say hero, idol…) whom most considered to be "a great man."
One caller summed up the life and times of Muhammad Ali this way: "He was light on his feet and he was a heavyweight…floating like a butterfly and stinging like a bee in his heyday on his global stage, the boxing ring. That was the irony of the illustrious boxing career of Muhammad Ali."
Another reminisced: "In the world of such a violent sport like boxing he will always be remembered as a peacemaker…"
Another caller ended the afternoon of tributes to "a great man" this way: "He thrived in the most brutal sport in the world, yet he left a legacy of peace and kindness…"
Muhammad Ali knew of the history, his history, and he said he was not a slave; he was a man, and lived his life that way.
But the visceral tsunami of hatred towards Muhammad Ali for deciding to stand up against the system, one which ultimately persecuted him for talking too much, saying those things most Black people at the time were afraid to say about (the unpopular useless military exercise and American pastime, in this case the Vietnam) war, social injustice and yes, that seemingly incurable social metastasis, racism was unrelenting.
As for the geopolitical debacle of the day, Vietnam, Muhammad Ali said, "[…] No, I'm not going 10,000 miles from home to help murder and burn another poor nation simply to continue the domination of white slave masters of the darker people the world over…"
And Ali brought it home when he said, "I'm not going to fight the Vietcong. No Vietcong ever called me nigger…" So why is he going to fight a war over there, when Black people are engaged in a war for civil and human rights over here, in America. Truth be told, that war is ongoing; the institutionalized forces and ethos remain deeply entrenched. Just think of America the last eight years—the dawn and presidency of Barack Obama—and the discourse in the current presidential fight.
As Muhammad Ali once stated, "He who is not courageous enough to take risks will accomplish nothing in life…"
Ali was a fighter, a man of conviction–and a man who knew how to not be a slave to anyone anymore…
Along with sporting big gloves he had balls, big balls, for standing up and going head-to-head, toe-to-toe with the Republic.
Muhammad Ali. His list of characteristics is lengthy: witty, funny, personable, charming, caring… humble (yes, cut away all the brashness, braggadocio, bombast, perceived "arrogance") among others. There was a real human being.
No perfect human being has ever walked the Earth, but Muhammad Ali was one of the very good ones. He and countless others have given of themselves, sacrificed time, in some instances lives…
So what now: How does this other Black man's legacy, as most people appropriately sum him up, "[A] man of the world," inspire those who simply stand by and let others do the generational work? Or will his efforts be also wasted as his life and times fade… from our collective psyche?
It's incumbent on all of us to do our part in our continuing quest for real change.