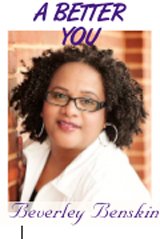 If you want to change something in your life, you can

If you want to achieve your goals in 2020 you're going to have to stay focused and fight to achieve them.
What does that mean? It means that it's time to make some decisions.
You're going to have to decide that you want to change and then do the work, by putting in the time and the effort. No one else can do it for you.
You have to make a decision, create a realistic plan with actionable steps and then implement the plan in order to accomplish your desired goals.
Occasionally, we need a little push to move forward in life; I want to give you that push.
There are periods when we just begin to drift through life, living on autopilot and not moving toward our full potential. We complain about being sick and tired of being in the same situation but do nothing to change our circumstances.
We stay stuck because we don't think that change is possible. I can't emphasize enough. You have the power to change so many areas in your life.
Think about it. What needs to change in 2020?
It's easy to think about our past failures and not want to try again, but we can't start today with the broken pieces of yesterday; we have to learn from our mistakes get back up and keep going.
Proverbs 24:16 -: For though the righteous fall seven times, they rise again.
Failure is part of the journey; to succeed you will fail at times, but you can't give up.
Don't let fear hold you back; you can feel the fear and still keep moving towards your desired goals.
Kick your fears and your negativity to the curb and plan to make 2020 your Best Year Ever.
Remember: Success comes one tiny step at a time, not in one huge leap.
Are you willing to fight for what you want?
Philippians 4:13 – I can do all this through him who gives me strength.
God will give you the strength that you need according to His will.
There are so many ways that you can make subtle changes in your life, but it starts with a decision and a plan. The first step is to decide that you're not willing to stay where you are right now, if it's not working for you.
You're not competing with anyone else; you're working on being the best version of you that you can be.
If you want to change something in your life you can. But it will take a decision, faith, getting out of your comfort zone, as well as a daily commitment to hard work, honesty, patience and accountability. Also by acknowledging and learning from any failures moving forward, and gratitude.
You can and you will succeed, if you do the work.
Think about it, what would it feel like to reach your goals in 2020?
You've got what it takes.
Blessings, Bev J