Gone too soon
Tasha Eileen Gero-Sherwood
February 22, 1983 – July 21, 2020.
After a two-year battle with cancer, Tasha Gero passed away peacefully in her sleep on July 21, 2020.
Tasha was the daughter of Blair Sherwood and Iris Gero Sherwood.
Tasha was a faithful member of the People's Gospel Choir of Montreal for 26 years.
She was very dedicated to her family and looked forward to holidays and other occasions when she could reminisce with her cousins.
Tasha will be greatly missed by the entire GERO and SHERWOOD family, all of her friends and members of the People's Gospel Choir, as well as her pet, Thor whom she often referred to as her "baby."
Tasha is survived by parents Blair and Iris, spouse Marshall Desmond, siblings Chantel and Easton Gero, brother-in-law Sinclair Marsman, nephew Isaiah Gero-Marsman and nieces Ariah Gero-Marsman and Athena Monk-McCallum.
Tasha was born with a partial cleft palate and took great interest in helping others with disabilities.
She also has a cousin with a rare disease called "Myhre Syndrome."
Tasha you will be remembered. We love and will miss you. -Gone too soon.
Please feel free to make a donation in honor of Tasha to any of the following non-profit organizations:
www.myhresyndrome.org
Https://gvingtools.com/give/1010/1538
Operation Smile Canada
Https://secure.operationsmile.ca/site/donation
June Alleyne Bertley (1929-2020)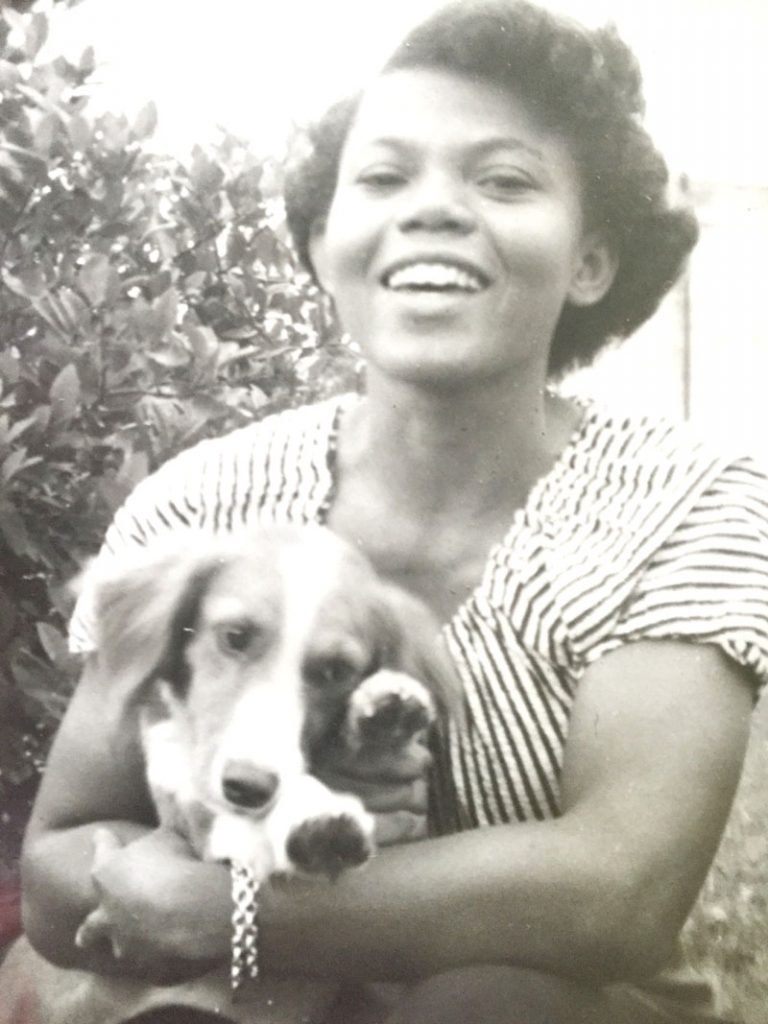 June Alleyne Bertley, of Montreal, Quebec, passed away on Tuesday, July 21, 2020 in St Catharines, Ontario at the age of 91. Born in Barbados, W.I., on June 29, 1929, June moved to Montreal to pursue university studies where she met her life-long love and partner, Dr. Leo W. Bertley. June and Leo were wedded on April 3, 1958 at Saint Patrick's Church in Montreal and celebrated 48 years of marriage until Leo's death in 2006.
Earning four university degrees (Cum Laude and with Honors) in Arts, Business and Education, from McGill University, University of Montreal and Sir George Williams University (Concordia), as well as a Class "A" Teaching Diploma from the Department of Education, Quebec, June was a premiere educator and accomplished entrepreneur in. the Canadian Community. With her McGill University Master's thesis entitled "The Role of the Black Community in the Education of Blacks in Montreal from 1910-1940" June became a pillar of the education landscape and later founded The Garvey Institute in 1984, where she remained its Executive Director for over 30 years. June also served as President of the Color Woman's Club of Montreal. As one of the oldest women's organization in Canada (founded in 1902), the Color Women's Club was an institution dedicated to uplifting citizens from poverty and ensuring the amelioration of both woman and the Black community. In 1977, June and Leo were selected by the Canadian government to represent Canada in FESTAC, the international festival celebrating world arts and culture, held in Lagos, Nigeria. Throughout her career, June earned numerous awards including Business Person of the Year in Montreal in 2002.
Moreover, in addition to having a busy career and being committed to community service, June was dedicated to her family, and lovingly raised four children, Deborah, John, Albert and Frederic and adored her grandchildren and great grandchildren. June loved being a dedicated Catholic, enjoyed painting, reading, gardening, and traveling, especially to her native country, Barbados.
Predeceased by her parents Albert Alleyne Miller and Millicent Horatio Miller (nee Hall), her brothers Harold, John and Victor Miller, and by her daughter Deborah Madeline Horatio Bertley-Garner (1989) and her husband Dr. Leo Bertley (2006). June is survived by her sisters Ruth Jordan and Stella Odle; her three sons and daughters-in-law, John (Karen), Albert, and Frederic (Heather); grandchildren Jamaal, Keshia, Jessica, Matthew, Stephanie, Justin, Keyshon, Davia and Abbilongo; and ten great grandchildren.
A private graveside service will take place at Rideau Memorial Gardens, Montreal. A memorial service and celebration of life will be held for June by her boys in the future. In lieu of flowers, or if so desired, please make donations in June's memory to (in Canada) the Alzheimer Society of Canada at https://alzheimer.ca/en/Home/Get-involved/Ways-to-donate or (in the United States) for cancer research at Pelotonia: https://yourpelotonia.org/donate/donate-to-the-general-fund/
Online condolences available at www.butlerniagara.ca
Remembering playwright George Boyd
Canada lost an artistic giant with the passing of George Elroy Boyd at a hospice in Montreal on July 7.
Boyd was an acclaimed broadcast journalist remembered as this country's first Black national news anchor.
He came on the scene as one of the original anchors on CBC Newsworld, a 24-hour cable news channel that was launched in July 1989.
But he will be remembered mostly as a playwright with several of his plays staged by Black Theatre Workshop including "Wade In The Water" and "Le Code Noir"
One of his more popular pieces of work, Consecrated Grounds that tells the story of Halifax's Africville, Canada's oldest Black community, which was bulldozed in the 1960s, was nominated for a Governor General's Award for Drama in 2000.
Boyd, who was born in Halifax, left broadcasting in the 1990s to focus on his writing.
His debut play, Shine Boy, made it to the main stage of Halifax's Neptune Theatre, making Boyd the first person of African descent to have his work produced at that venue.
George Boyd was 68 years old.