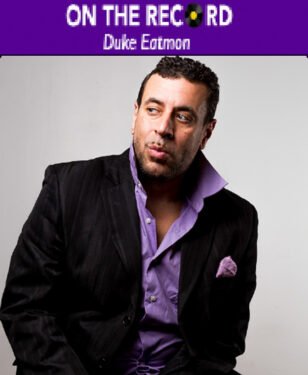 In 1982, hip-hop pioneer d.j. Afrika Bambaataa and his crew Soul Sonic Force released a seminal record in hip-hop called "Planet Rock".
More of an experiment in electro-funk than anything, m.c.'s in the Soul Sonic Force weren't too thrilled about having to rhyme over a beat based on the classic 1977 cult hit "Trans-Europe Express" by German electronic band Kraftwerk.
First off, the Soul Sonic Force crew of M.C.'s consisting of Mr. Biggs, Pow Wow and The G.L.O.B.E. weren't sure what sort of cadence to use on this up tempo European-sounding tune.
At this point, rappers or m.c.'s in The Bronx, New York, were used to rhyming over James Brown records or funky sounding breakbeats by artists like The Incredible Bongo Band, The Jimmy Castro Bunch, Billy Squire and Aerosmith.
But this was going to be a challenge.
Arthur Baker, a Boston-born d.j. and dance music producer now living in New York City, produced the track along with Bambaataa on the ground-breaking label Tommy Boy, known for introducing artists like De La Soul, Naughty By Nature, Coolio, Queen Latifah and Digital Underground to the world.
The world of hip-hop heard this and lost their freaking minds. I remember growing up in N.D.G. when I was about 10 and the neighbourhood's older cats played "Planet Rock" from 8 p.m. on a Friday night til about 4 am the next morning on a gigantic box (ghetto blaster).
I barely slept that night. The whole neighbourhood heard it; I guess the infectious, sweet, exotic sound kept peeps in the hood from calling the police.
"Planet Rock" at the time didn't really have a genre name; Heads were still just calling it "Funk."
However, it gave birth to it's first offspring, which many years later would be referred to by writers as "Electro-Funk."
Groups like Planet Patrol, who's 1982 hit "Play At Your Own Risk," used "Planet Rock's" backing tracks, Nucleus, The Jonzun Crew Man Parrish and legendary U.K. outfit Art Of Noise, were all part of that movement.
Fast-forward a couple of years to the mid-80's and Miami, heavily influenced by Planet Rock," developed its own style uptempo rap music, called "Miami Bass."
Black Miami neighbourhoods like Liberty City and Overtown created an uptempo call-and-repsonse style similar to Black college marching bands, all the while using the "Planet Rock"-style beat with sometimes risqué lyrics like that of The 2 Live Crew, headed by Luther Campbell, who sometimes used Luke Skyywalker and Luke as stage names.
The 2 Live Crew had x-rated hits like: "Me So Horny, "Throw The D" and "Move Somthin!'"
The 2 Live Crew eventually became symbols of free speech when they were in U.S. Federal Appeals Court fighting obscenity charges over the content of their music.
The 2 Live Crew in Miami headed a musical movement supported by other Miami- or Florida-area artists like MC Ade, 95 South, Quad City D.Js, Maggotron and countless D.Js.
Free Style music was another genre influenced by "Planet Rock." Free Style king, the Miami-born Stevie B. often refered to the style as "Planet Rock Beats Music."
"Free Style" was popularized in New York's Hispanic and Italian-American communities in the early 80s following the release of "Planet Rock."
The first commercially successful Free Style song was "Let The Music Play."
by Shannon in 1983."
The Free Style genre, which remained quite popular well into the late 90s and early 2000s claimed artists to its style, like Exposé, Brenda K. Starr, and Cover Girls to name a few.