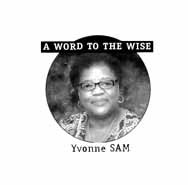 "When beggars die there are no comets seen;
The heavens themselves blaze forth the death of princes." (Julius Caesar II, ii, 30-31)
On August 16, minutes following announcement of her death, tributes to Aretha Franklin, Queen of Soul, started pouring in from musicians, actors, producers, high-profile executives, political figures and others.
Former U.S. President Barack Obama tweeted, "Aretha helped define the American experience… In her voice, we could feel our history, all of it and in every shade—our power and our pain, our darkness and our light, our quest for redemption and our hard-won respect.
According to the family, death was attributable to advanced pancreatic cancer of the neuroendocrine type.
Aretha's prolific career spanned six decades, which included hit songs like "I Say A Little Prayer, A Natural Woman, and the hit of all hits Respect. Not only was she known for her musical talent, but also her messages of female empowerment, and she continued performing well into her 70s. She died at 76.
The world had lost an irreplaceable icon.
This week in Britain a number of her songs are likely to return to the charts as fans have flocked to listen to her greatest hits following her death.
On August 18, after a brief illness, death also claimed another legend, Kofi Annan, a Ghanaian national, the first and only Black African who came up through the ranks to be appointed in December 1996 the seventh Secretary General of the United Nations. He was 80.
As a top diplomat, Kofi served two terms from January1, 1997 to December 31, 2006. The United Nations, as the most representative inter-governmental organization of the world today, is irreplaceable by any other international or regional organization.
Two deaths of two historical icons, evoking different displays of care and media fanfare.
Kofi's predecessor, Boutros Boutros-Ghali, an Egyptian diplomat and politician, was forced out of office by the Clinton administration.
The Americans campaigned hard for Kofi Annan to replace Boutros with diplomats from the U.S. mission to the United Nations, strongly arguing that he was the only UN official in which they had any confidence. In turn, the Americans promised Annan that once he was in office the debt that was owed to the United Nations by the United States would be paid. Annan's camp spent much time quibbling with the Bush administration over the repayment of the almost $2 billion in arrears.
Tributes came from the Prime Minister of Britain, Theresa May, who said Annan helped make "the world he has left a better place than the one he was born into." Opposition leader Jeremy Corbyn praised his work building a "more just and peaceful world. Russia's Vladimir Putin also praised Kofi Annan's leadership skills. "I sincerely admired his wisdom and courage, his ability to make informed decisions even in the most complex, critical situations."
Desmond Tutu, Archbishop of South Africa, described Kofi Annan's death as a "devastating loss." Annan was an "outstanding human being who represented our continent and the world with enormous graciousness' integrity and distinction."
Iran's foreign minister, Mohammad Javad Zarif, shared a picture of him with Annan on Twitter, describing him as "a towering global leader and an unwavering champion for peace, justice and rule of law."
The United States, one of Annan's biggest supporters, announced in 2003 its intention to go to war in Iraq, despite Annan's urging them and Britain not to intervene without the support of the United Nations. Ultimately, the United States bypassed the United Nations and invaded Iraq with a voluntary coalition. Such an act drove a wedge between Kofi and the superpower.
Speaking about the invasion, Annan later told the BBC, "From our point of view and from the charter point of view, it was illegal."
The response from prominent Republicans was swift and relentless, attacking Kofi professionally and endeavouring to smear him personally. These attacks revealed the United States at its worst, Kofi at his bravest and the United Nations at its most susceptible, trying to maintain international law against a lawless White House. In trying to end the Syrian conflict in 2012 Kofi often faced U.S. stubbornness.
On this occasion the Obama administration, rebuffed a peaceful compromise solution leading instead to many more years of a brutal and useless war.
In 1990, following Iraq's invasion of Kuwait, Kofi Annan expedited the repatriation from Iraq of more than 900 international staff and other non-Iraqi nationals, and the release of western hostages in Iraq. He also led the initial negotiations with Iraq for the sale of oil in exchange for humanitarian relief.
In 2001 the Nobel Peace Prize was jointly shared by Kofi Annan and the United Nations for their efforts to "reinvigorate" the UN and for "having given priority to human rights." Additionally, Kofi was also recognized for his commitment to the fight against the spread of HIV in Africa and his outspoken opposition to international terrorism.
His legacy is not completely unsullied. In his capacity as head of peacekeeping operations before leading the UN, he was in charge when genocide consumed Rwanda and when thousands of Muslims were killed in the Srebrenica massacre in Bosnia. In both cases, the U.N. had deployed troops under Annan's command, but failed to save the lives of the civilians they were mandated to protect.
Annan's last public mission was to Zimbabwe before its bitterly contested elections. Opposition leader Nelson Chamisa praised him as, "a rare breed of diplomat, soft-spoken but unshakably firm.
Aretha Franklin is undoubtedly the Queen of soul, but the same RESPECT given her should also be shown to Kofi Annan, as he inspired and protected us — all too often from our own worst instincts and flawed judgments.
He taught the world the priceless value of diplomacy, the art of finding common ground by listening to, and respecting others. Never in our time was there a finer practitioner of such exalted decency.
It can be plainly seen that we have lost a Queen, so let's do the right thing and pay equal tribute to the loss of a King.
I say a little prayer.